Basslink cable staying down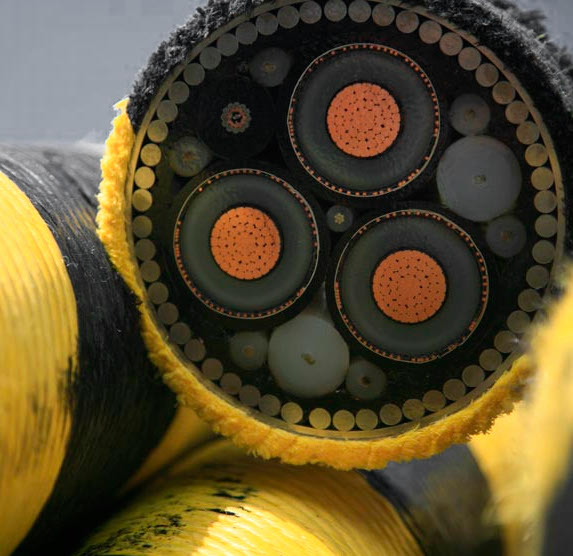 The Basslink power cable between Tasmania and Victoria will be out of action until the end of May.
The cable went offline in late March when a Victorian contractor damaged a piece of equipment during routine maintenance.
While initially expected to be out for just over 2 weeks, Basslink has now released a statement saying it will be back in service by May 31.
Tasmania's Energy Minister Guy Barnett says that because dam levels are adequate, energy security "has not and will not be compromised".
"I am very disappointed with the advice from Basslink," Mr Barnett said.
"It is disappointing and unacceptable. As a Government, however, energy security is a top priority and it has not, and will not, be compromised under our Government."
Hydro Tasmania chief Steve Davy also said the broken cable does not "meaningfully affect Tasmania's energy security".
"Autumn has produced good above-average inflows so far. We expect to manage comfortably without the ability to import," he said in a statement.
"Hydro Tasmania storages were at 37 per cent on Monday. That's an extremely secure level as we approach the wettest months of the year.
"It's also well above the High Reliability Level set by the Energy Security Taskforce."
Basslink issued a statement saying the fault occurred at a high-pressure system at the Victorian converter station.
"To return the interconnector to service, we require specialised expertise and equipment to be brought in to re-pressurise this equipment. It is a highly technical exercise," the statement said.
"For the past week, Basslink has worked around the clock in liaison with its manufacturing partners to develop a repair and re-pressurisation procedure, source the necessary people and equipment, and finalise all associated logistics.
"While discussion around a number of these aspects continues, based on the latest available information, the anticipated return to service date has been revised to 31 May.
"Despite Basslink's frustration with this date, the Basslink team is looking at every possible opportunity to expedite the return to service date."
The cable also carries broadband services to internet service providers, and this function is reportedly still operating.