AG uncovers PS nepotism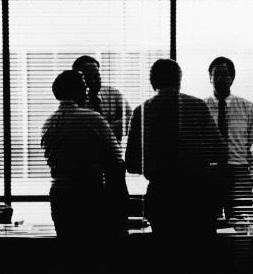 Tasmania's auditor-general has reported on conflicts of interest and "jobs for mates" in the state's public sector.
Auditor-general Rod Whitehead investigated the recruitment of senior staff to the Tasmanian State Service, including in the Department of Premier and Cabinet (DPAC), and found a number of conflicts of interest were not disclosed during the 2015-16 financial year.
The AG found that three of eight roles investigated with salaries above $135,000 involved conflicts of interest that were not reported or managed.
The matters could be referred to the Integrity Commission.
While he would not name the staff of the departments they were employed in, he said some conflicts of interest came from personal relationships between staff.
"In other cases, there could be familial relationships as well, so ... where there are situations where there is a personal relationship between an applicant or the person making the recruitment decision," he said.
The report pointed out that it was not the first time these matters had been raised, with previous recommendations to improve recruitment processes from the auditor-general's office and the Integrity Commission having been ignored.
"Documentation supporting the shortlisting and interview process, the conduct of referee checks, and the ultimate selection decision was, in some cases, not adequate," the report said.
Associate Professor of Public and Environmental Policy at the University of Tasmania, Kate Crowley, said dodgy public service practices help no one.
"The problem is, it seems there is a culture of jobs for mates, because we can't prove otherwise," she told reporters.
"A lot of this is not transparent, there's a lot of documentation missing, things aren't appearing in the government gazettes, reports aren't being written.
"I think this does warrant the announcement of some specific small taskforce to get onto this very quickly, perhaps do a much wider audit and tidy this up."