Water cop stats released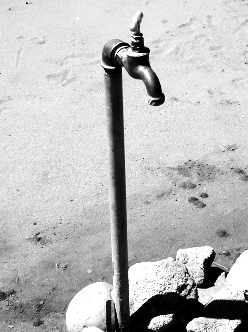 The NSW 'water cop' has reported on its first few years of activity.
Over 1,200 enforcement actions have been taken since the Natural Resources Access Regulator (NRAR) began public reporting of data in 2019.
Cumulative quarterly reporting figures show that NRAR has carried out an average of 112 enforcement actions in each quarter, across the state, since mid 2019.
NRAR Chief Regulatory Officer Grant Barnes said quarterly figures for January to March this year highlighted changing attitudes to complying with water laws in NSW.
The first three months of 2022 have seen 2,589 property inspections (including both desktop audits and onsite visits), 44 enforcement actions (including 11 penalty infringement notices, 23 formal warnings, and 10 directions to carry out remedial work or stop work), 265 investigations finalised and 15 prosecutions active in court.
"We've been very successful in encouraging a shift towards voluntary compliance among the state's water users," Mr Barnes said.
"Part of that has been actively enforcing the law, we have more than 4,000 completed investigations under our belt, but part has also been in our commitment to transparent reporting.
"We put forward our enforcement figures every quarter for people to see what we do.
"For example, our busiest year in terms of enforcement actions was 2020 when there were 563 actions resulting in either fines, directions to stop or carry out work, or formal warnings.
"This was boosted by the introduction of satellite surveillance and other technology to NRAR's compliance monitoring tools around that time.
"This quarter's enforcement action numbers are lower than some periods in previous years due in part to our proactive approach. We're more proactive to raise awareness of the rules and intervene early to prevent ongoing harm," he said.