Faith in public interest failing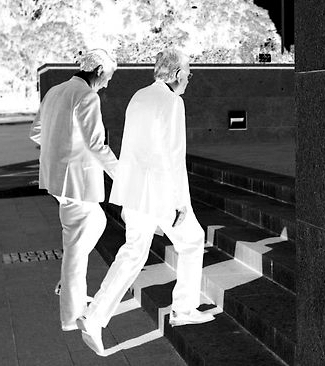 New research suggests many Australians do not think government institutions are serving the public interest.
The latest Next25 Navigator report has found that just 40 per cent of 3,000 survey respondents think non-government organisations act in the public interest.
Less than a third of the Australian interviewed thought the public service acts in the public interest, and only 22 per cent said they believe politicians act in the public interest.
The media received a score of just 26 per cent, while experts/academia received 37 per cent, and business hit 32 per cent.
"It is clear that the public believes that institutions are not serving the public interest," the report says.
"One conclusion we can draw from our data is that whatever the government is doing, it isn't working," Next25 executive director Ralph Ashton said in a statement.
"Our research found that four in five Australians believe politicians have the most say in setting priorities for Australia, but only one in five believe politicians are acting in the public interest. This is a clear fail for the political class."
Just 27 per cent of respondents said they believe governments prioritise voters above others, and 34 per cert reported believing governments think about the impact of their decisions on future generations.
The Navigator report - accessible here in PDF form - says 61 per cent of respondents do not think Australia is better than it was 5-10 years ago. Additionally, just 39 per cent said they are confident Australia will be better in 5-10 years time.
Two-thirds of respondents stated continuing as a Western liberal democracy is important, but just half though Australia is performing well as a democracy.
Just 30 per cent of respondents said they believe they can influence Australia's future, while 13 per cent stated that they have no influence at all.