First listed on: 24 June 2020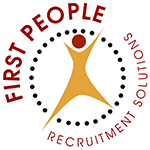 PS5 Reportable Incidents Officer
Our client, an independent federal government agency, established to improve the quality and safety of NDIS supports and services has a vacancy for two Reportable Incidents Officers (APS5 equivalent) located in Adelaide, notionally for a 7-month hourly rate contract.
Key responsibilities of the role include:
Support the implementation, operation and monitoring of the reportable incidents handling function, consistent with the relevant Commonwealth legislative requirements.
Assist with the management of a caseload of incidents reported to the Commission by providers, including engaging with providers, where requested, on incidents and supporting the Assistant Director in the escalation of incidents for investigation or other action where necessary.
Support the education and training function for providers in identifying incidents, preventing and effectively responding to abuse, and neglect of people with disability and information about the reportable incidents handling function.
Develop productive working relationships with a range of stakeholders to facilitate the work of the reportable incidents handling function.
Support the development of advice to the Branch Manager about trends, issues, individuals of concern and inadequate investigations by service providers, through the assessment and analysis of information gathered during the reportable incidents handling process.
To be considered you will have the following:
An understanding of the NDIS Quality and Safeguarding Framework
Lived experience of disability or demonstrated understanding of disability services
In addition, as these positions are with the Australian Federal government it is mandatory to hold Australian Citizenship and have or be willing to obtain an Australian Government Security clearance.
For further details please contact Gemma Topic at
gemma@fprs.com.au
FIRST PEOPLE Recruitment Solutions
is a 100% Indigenous Owned Business providing temporary assignments, fixed term contracts and permanent recruitment solutions to the Australian Government and Commercial Organisations.
Our Head Office is based in Canberra with a national reach to all the states and territories, regional and remote areas of Australia.
FIRST PEOPLE Recruitment Solutions encourage applications from Indigenous Australians and Non-Indigenous Australians together with people from culturally diverse backgrounds.
Location:

SA
Work Type:

Part Time
Category:

Health/Medical
Legal/Compliance
Regulatory Services