First listed on: 28 July 2020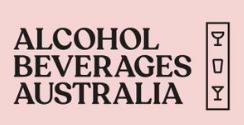 Policy & Research Officer
About ABA
Alcohol Beverages Australia (ABA) is the leading industry association and champion of responsible drinking. We are a national body representing the interests of drinks manufacturers, distributors and retailers, as well as the country's 16 million drinkers.
Our aim is to create a sustainable alcohol beverage industry to support the livelihoods of nearly 600,000 employees. We represent everyone in the industry – from the award-winning makers to the warm hospitality, tourism and retail workers who deliver drinks to enjoy as part of a balanced lifestyle.
We advocate for the industry, ensuring regulations are balanced for long-term sustainability and certainty in the market, while working with all stakeholders to minimise the harms associated with alcohol misuse. We support policies and regulations that target specific at-risk groups as the most effective way of changing behaviour for those who need it.
Your role
Reporting to the Policy & Government Affairs Director, you will work collaboratively to continuously improve the administrative processes for submission delivery and contribute to drafting and reviewing policy and discussion documents and operational protocols.
In this position, you will play a key role in undertaking literature reviews on complex health statistics as well as maintaining a high-quality research centre to analyse, translate, summarise and disseminate research, statistics and opinions on alcohol beverage issues.
You will have the opportunity to make contributions and developments to the strategic plans, policies and procedures relating to research management within ABA.
What you'll do:
Undertake literature reviews on complex health and social issues
Maintain a high-quality research centre
Use high-level research and analytical skills to identify strategic and tactical opportunities for the association and its Members
Draft policies and submissions
Manage end-to-end events and meetings
Provide support to ABA Senior Executives and manage overflow of their workload
Assist ABA Senior Executives in the delivery of the strategic plan of the Association and regular reporting against its work-plan
Assist with administration and financial oversight of the association, including travel, team meetings, communications, information library and database, budgeting, submissions, papers and minutes for meetings, and compliance with all necessary laws.
What we're looking for:
Outstanding research and analytical skills to help ABA deliver intellectual dominance in alcohol policy, making the association a trusted source of advice and comment for policymakers, governments and the media
Outstanding communication skills demonstrated by an ability to express complex ideas and information clearly verbally and in writing
Ability to prepare materials collegiately and in a time-constrained manner
Experience in working autonomously and as part of a small team
A degree in STEM will be considered highly
Current post-graduate studies will be considered highly.
Due to current arrangements, you must be comfortable working independently either from home or in our Sydney CBD office.
A Position Description can be obtained by contacting Grace Middleton at grace@alcoholbeveragesaustralia.org.au
Please submit your CV and Cover letter by clicking 'Apply' via Seek.com.au.

Applications for this role close at 10am Friday 7 August.
Closing Date:

07 Aug 2020
Location:

NSW - Sydney
Work Type:

Full Time
Category:

Health/Medical
Policy/Strategy/Governance
Reports/Briefs/Policy writing
Research/Statistics/Data