First listed on: 07 August 2019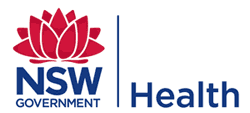 Director, Patient Safety First
Public Service senior executive Band 1
NSW Ministry of Health
Role Outline
Patient Safety First sets out 13 key initiatives to strengthen the focus on safety and quality. The Director of Patient Safety Unit, will lead the development and implementation of a governance model to support the direction of safety and quality across the NSW Health system.
Reporting directly to the Executive Director System Management the role will work in partnership with the System Purchasing and Performance Division, Clinical Excellence Commission, eHealth, Agency for Clinical Innovation, and relevant areas for the Ministry of Health including Workforce Relations, and Mental Health Branch to ensure alignment of the Patient Safety First Strategic Priority, as well as the priority projects as a result of the Ministry's Functional review.
For further information, download the role description.
Applying for this Role
You are required to submit a one page covering letter, including a short statement in response to the two targeted questions below and a resume no more than five pages.
Can you provide a recent example where you managed a significant organisational change related to patient safety which demonstrated your leadership capabilities? Outline the challenges and barriers, and how you overcame these?
Based on you understanding of this role, describe a current patient safety issue confronting health services and how you would approach the issue to achieve a positive outcome and how you would use this role to improve health service delivery in NSW?
Essential Requirements
The successful candidate will have:
Relevant tertiary qualifications or demonstrated equivalent professional experience in safety and quality
This is an ongoing, full time, Band 1, Public Service senior executive (PSSE) role. An attractive remuneration package within the range of $203,432 to $225,923 per annum, with annual performance reviews will be negotiated with the successful applicant.
Please contact Joanne Edwards, Executive Director System Management Branch on 02 9461 7342 should you have any additional questions about the role.
Please click here to apply for the advert through the Health Career Portal (search by job reference number TBC).
NSW Health values diversity and is committed to building an inclusive workplace culture that reflects the community we serve. We encourage applications from diverse community groups including Aboriginal and Torres Strait Islander people, LGBTI, people with a disability and people from culturally and linguistically diverse backgrounds.
NOTES:
Applicants should note that the job is located at St Leonards.
The selection methods for this role are in accordance with the Government Sector Employment Act 2013 and employment arrangements for the NSW public sector.
Applicants

must

respond to the

two

targeted questions

and submit an up to date resume. For further guidance, refer to Applying for a role in the NSW Public Service.
Applicants will need to demonstrate their proficiency in the capabilities outlined in the Role Description. These will be assessed through the recruitment process to determine their suitability for appointment. For further information, refer to the NSW Public Sector Capability Framework.
To be eligible for employment, you must be one of the following:

An Australian citizen;
A permanent resident of Australia;
A New Zealand citizen with a current New Zealand passport; or
A citizen of another country with an appropriate visa that allows you to work in Australia
You can only be offered employment in this role for the duration that your current visa allows you to work in Australia; and you can only be offered ongoing employment if you have a permanent visa that allows you to work in Australia.

Relevant standard screening checks will be undertaken following interviews e.g. National Police Check, Service Checks, Proof of ID etc.
Click here for information on NSW Health
Applications close: 18 August 2019 (11.59pm)
Closing Date:

18 Aug 2019
Location:

NSW - Sydney
Salary:

$203,432 to $225,923 per annum
Work Type:

Full Time
Category:

Environmental Health/Safety
Executive Management
Health/Medical
Legal/Compliance
Occupational Health and Safety
Regulatory Services