First listed on: 08 February 2019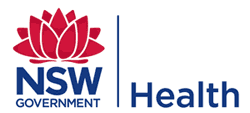 Assistant Advisor, Workplace Relations and Human Resources
Role Title: Assistant Workplace Relations Advisor
Employment Type: Full Time - Ongoing
Role Classification: Clerk 3/4
Remuneration: $70,652 - $80,680 plus superannuation and annual leave loading
Hours per Week: 35
Location: North Sydney (Moving to St Leonards/Chatswood mid 2019)
Requisition ID: REQ89148
Closing Date: 14 February 2019
Tentative Assessment Date: optional
Are you looking for an entry level position into industrial relations / workplace relations?
Do you enjoy engaging with people at all levels?
Unique opportunity with wide ranging and varied functions.
The Assistant Workplace Relations Advisor is a graduate entry level role which undertakes research, policy analysis, project and clerical work to support the teams and operations of the Workplace Relations Branch in a range of industrial relations and human resource functions.
How to Apply
To apply for this role, you will need to attach a cover letter addressing the two questions below (max 2 pages) and your resume (max 5 pages).
Your cover letter should address the below targeted questions (maximum 300 words for each response):
1.) Provide an example of a time where you have had to communicate with multiple stakeholders to collect, analyse and present information using an Excel format. Describe the approach that you took and any obstacles that you had to overcome to complete the task (max 200 words).
2.) Describe your experience in managing competing tasks in a high-volume workplace and give an example of where you had to re-prioritise your work to meet changing organisational needs. (max 200 words).
Note: If you do not respond to the above targeted questions, your application will not be considered. Appointments are made to a grade, rather than a position. A talent pool may be created through this recruitment process. A recruitment pool is a group of applicants who have been assessed and identified as suitable for this role or similar roles, and who may be considered for a range of similar roles, including temporary, term or ongoing roles, over the next 12 months.
Need more information?
Click here for the Role Description
Find out more about applying for this position
All applicants must attach a response to the two targeted questions (max 200 words per question) and your CV (no more than 5 pages)
Please note that you cannot apply for this role using iworkfornsw, please click here to access the advert through the Health Career Portal.
For role related queries or questions contact: Mary Cook, Senior Workplace Relations Advisor, Workplace Relations, NSW Ministry of Health.
Ph: 02 9424 5740 Email: Mary.cook@health.nsw.gov.au
The Ministry of Health values diversity and is committed to building an inclusive workplace culture that reflects the community we serve. We encourage applications from diverse community groups including Aboriginal and Torres Strait Islander people, LGBTI, people with a disability and people from culturally and linguistically diverse backgrounds.
To be eligible for employment in these roles you must be one of the following:
• an Australian Citizen, or
• a permanent resident of Australia, or
• a New Zealand citizen with a current New Zealand Passport
Applications Close 11.59pm 14 February, 2019
Closing Date:

14 Feb 2019
Location:

NSW - North Sydney
Salary:

$70,652 - $80,680 plus super and leave loading
Work Type:

Full Time
Category:

Health/Medical
HR/Recruitment