First listed on: 01 June 2018

Northern Territory Health (NT Health) is at an important and exciting juncture with the launch of its newstrategic plan that sets out an ambitious yet achievable set of priorities for the next five years. The plan aligns with the uniqueness of the Northern Territory's geography and population and has six overarching aims:
Prevent illness
Focus on each person
Redesign to improve access
Lift performance towards excellence
Embed research
Systematise effectiveness and efficiency
The Northern Territory (NT) covers an area of some 1,349,129 square kilometres and is sparsely populated with approximately 228,833 people accounting for less than one per cent of the Australian population. Over 50 per cent of the population resides in Greater Darwin and approximately 27 per cent of the population are Aboriginal people. The population demographic group has a higher birth rate and a lower life expectancy, resulting in a considerably younger population age profile.
Over half of the Aboriginal population in the NT live in remote areas, compared with eight per cent of the non-Aboriginal population. Over 43 per cent of the NT population reside in remote/very remote areas (22 per cent nationally); 70 per cent of this cohort who live remotely are Aboriginal and reside in one of 600 communities or remote outstations.
The Top End Health Service (TEHS) is the largest healthcare provider in the Territory and has an integral role in the achievement of NT Health's strategic priorities. It is a statutory body under the Northern Territory
"Health Services Act 2014" with an annual operating budget of $900m and approximately 4260 FTE. It delivers
the following public health services across the Top End region including Darwin, Tiwi Island, East Arnhem and
Katherine:
Hospital care through four hospitals – Royal Darwin, Palmerston Regional, Katherine and Gove Hospitals;
Primary Health Care through remote and community primary health clinics
Mental Health
Alcohol and Other Drugs
Oral Health
Hearing Health
Cancer Screening.

NT Health is looking to appoint a Chief Operating Officer for TEHS at this pivotal moment. Are you:
A confident, experienced and resilient leader?
Known to successfully champion the delivery of high quality, safe and effective services?
Strategic and able to lead as well as support complex change at a systems level?
Exceptional at partnering and collaborating to improve health and social outcomes?
We invite qualified candidates to contact Paul Ingle on +61 (0)402 796 125 or via email pingle@hardygroupintl.com for a confidential discussion.
To access the Candidate Information Pack visit: https://hardygroupintl.com/admin/app/job/56/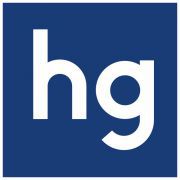 Closing Date:

29 Jun 2018
Location:

NT - Darwin
Work Type:

Full Time
Category:

Change Management/Organisational Development
Executive Management
Health/Medical
Indigenous Affairs
Policy/Strategy/Governance