First listed on: 24 June 2019

Executive Director Clinical Improvement and Innovation
Commission on Excellence and Innovation in Health
Job ID H19_3101
Visionary and Inspirational Leadership
Influential Collaborator
Lead Improvement and Innovation
The State Government of South Australia is establishing a Commission on Excellence and Innovation in Health (the Commission), to provide leadership and advice within SA Health and the Government on clinical excellence and innovation. A key priority of the State Government is to rebalance the health system in South Australia in a way that represents the values of the community, delivers the highest standards of safe and quality care and is economically viable for the future.
The Commission will provide leadership and advice on clinical best practice with a focus on maximising health outcomes for patients, improving care and safety, monitoring performance, championing evidence-based practice and clinical innovation, and supporting clinical collaboration, by:
bringing together expertise from clinicians, consumers, health partners and other relevant stakeholders to maximise health outcomes for patients
being recognised as a centre for excellence, a strong partner for clinical improvement and innovation and will have recognised expertise which can influence design; and
supporting the provision of safer, more innovative and efficient healthcare through empowering clinicians and consumers.
An Executive Director Clinical Improvement and Innovation is now being sought to lead the Clinical Improvement and Innovation branch of the Commission. The Executive Director will provide leadership, direction, management and governance necessary to ensure the successful delivery of the CEIH's strategic goals relating to clinical, consumer and community partnerships.
The successful candidate will ideally be a leader and / or clinician in a complex health system which has undergone major transformational change and possess:
strong leadership skills in a multi-disciplinary organisation in a climate of continuing change
the ability to be innovative and enterprising in relation to influencing and earning the trust and respect of a wide range of audiences and stakeholders
the ability to think and act strategically and to lead change and influence others in responding to change
experience in supporting the dissemination of innovation in large health organisations
comprehensive understanding of and experience in clinical improvement and planning.
We invite qualified candidates to contact Paul Ingle on +61 (0)402 796 125 or via email pingle@hardygroupintl.com for a confidential discussion.
To access the Candidate Information Pack: visit: https://hardygroupintl.com/job/123/
Applications close Friday 19th of July 2019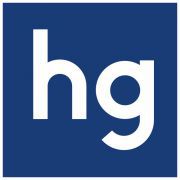 Closing Date:

19 Jul 2019
Location:

SA - Adelaide
Work Type:

Full Time
Category:

Change Management/Organisational Development
Communications, Engagement & Facilitation
Economic Development/Commerce
Executive Management
Health/Medical
Policy/Strategy/Governance