Customer Service Officer
First listed on: 22 June 2022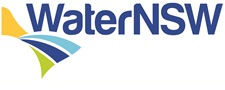 Customer Service Officer
We are NSW's bulk water supplier, river operator and your one-stop-shop for licensing, water trades and water information. We supply two thirds of the water used in NSW from our 42 dams, rivers and pipelines to regional towns, irrigators, Sydney Water and local water utilities.
If you are an exceptional communicator with a passion for providing timely advice to customers, this could be the role for you! In this customer service-based role, you will be responsible for responding to customer enquiries, including resolving / escalating complaints or concerns and providing specialist service and complex advice on regulatory requirements of WaterNSW whilst putting safety first at all times.
Key Responsibilities will include:
Provide high quality service to customers and resolve multiple customer enquires in an efficient and courteous manner
Evaluate and interpret customer needs and expectations, research information and source advice to accurately respond to customer enquiries and/or complaints consistent with legislation and other regulatory instruments
Working to achieve individual Key Performance Indicators and team targets
Skills and Qualifications required:
Well-developed analytical and problem-solving skills
Previous experience in a busy customer service environment
Ability to build rapport with a wide range of internal and external stakeholders
Demonstrated ability in conflict resolution and resolve enquires in accordance with WaterNSW company policies
Demonstrated problem-solving skills, ability to take responsibility for customer enquires until resolved
Certificate III/IV in Customer Contact/ Certificate III in Customer Engagement or relevant qualifications
Ability to navigate and assist enquiries in reviewing NSW Legislations
Proven ability to navigate through multiple systems whilst maintaining customer engagement on the phone
Proven ability in Outlook, Microsoft office (including Teams) and adaptability with inhouse CRM's.
In Return:
Work with a dynamic and passionate team
Flexible work arrangements (work from home) including a 9-day fortnight
WaterNSW is committed to the safety of employees and wider community, as such, full vaccination against COVID-19 will be a condition of entry to all our workplaces. All applicants will need to meet this condition.
The successful applicant will be required to undergo pre-employment checks including a National Police check and medical check. Any offer of employment will be subject to successful clearance of these checks.

Queries can be directed to: Recruitment@waternsw.com.au and the Position Description can be accessed here.

All applications must be lodged via an online application below - emailed applications will not be accepted.
Please note: Only shortlisted candidates will be contacted.

Applications close 5 July 2022
Closing Date:

05 Jul 2022
Location:

NSW
Work Type:

Full Time
Category:

Admin/Customer Services/PA