First listed on: 09 July 2019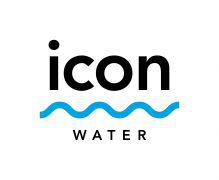 Manager Project Delivery

• Total Remuneration Package: Commencing from $220 K
• Ongoing, Full-Time role
• Maintain your Public Sector Superannuation contributions

About the opportunity
Within Icon Water, the Project Delivery Branch are responsible for building, replacing, renewing, and upgrading infrastructure across the network. We aim to deliver projects on schedule, within budget and to required safety, environmental and quality standards while minimising disruption to services provided to our customers.
As part of the larger Infrastructure Services Group, this branch is an important internal service provider, helping our business make the best choices.
This opportunity will enable you to apply your experience as a highly skilled Project Management specialist to lead a multidisciplinary team to deliver the ongoing provision of a significant project portfolio, which include major maintenance and capital expenditure programs within budget, on time and in accordance with customer requirements.
You will also be a member of the Infrastructure Services Group management team, with opportunities to think and operate outside the box.

A day in the life…
Your day could be spent in the office presenting to our Executive Team or you may need to don high vis and steel-capped boots to meet with management at a sewage treatment plant or observe work underway in the field.
• You will be responsible for leading the project teams to deliver a portfolio of multi-disciplinary water utility projects within forecast budget and time.
• Working collaboratively with the Project Management Office, you will leverage the current systems, processes and capability to deliver effective and reliable project services.
• You will be responsible for measuring and reporting on projects' performance against set targets and ensure project prioritisation, cost allocations and resource management.
• You will be responsible for the coordination of design, construction and commissioning activities from project inception to finalisation
• You will build and foster relationships with various stakeholders, internal and external
• You will develop and review resource allocations and budgets to ensure they reflect the group business drivers and strategy.
Most importantly, you will be a strong leader and foster a work environment with a focus on achieving operational excellence and innovation.

Why choose us?
Icon Water is responsible for owning and operating Canberra's network of water and wastewater infrastructure and assets including dams, reservoirs, water and sewerage treatment plants, pumping stations to ensure we deliver safe drinking water and reliable sewerage services. Icon Water has been part of the Canberra community for 100 years, we are proud of the work we do, and the contribution we make to the community we live in.
Our core values of safety, excellence and openness define how we conduct our business and treat others. We offer a range of flexible working options, professional development and generous salary and benefits.
We are an Equal Opportunity Employer, which values diversity and inclusion. We support applicants from all backgrounds, including Aboriginal and Torres Strait Islanders, people with disabilities, people from culturally diverse backgrounds and all ages. We also have a solid focus on gender balance within the organisation and encourage women to apply.
About you
You deliver your best work when given the freedom to operate independently and the opportunity to leverage your strengths, in a business whose work makes a real difference in our community. You possess strong leadership skills with the ability to exercise good judgement. You enjoy working collaboratively to find and deliver the best for business outcomes.
To excel in this role, we will need you to possess the following qualifications, skills and experience:
• Tertiary qualification in Engineering or Project Management
• Extensive Project Management experience in managing and delivering large capital works program.
• Extensive experience and proven knowledge of project management methodologies
• Experience in strategic relationship and contract management
• Demonstrated experience in leading and managing a multidisciplinary team
• Proven ability to influence and communicate with a diverse set of stakeholders and management in a complex and technically innovative organisation.
Does this sound like an opportunity you would relish?
If so, please log onto our recruitment portal and submit your resume and a maximum two-page cover letter outlining the key qualifications, skills and experience you can bring to this role.
If you have any questions about the role, please contact Gerard Brierley, General Manager Infrastructure Services on (02) 6180 6911
Closing Date: 22nd July 2019
About Canberra
Recently rated Australia's most liveable city, Canberra provides a lifestyle that is not for everyone (and we like it that way). It does offer easy access to the great outdoors, quiet residential areas, short travel time to work and an inner city (and surrounds) dining scene that is always developing.
Many Canberrans relish our four seasons and two hour trip to snow or surf. Canberra has a highly educated workforce and innovative business culture, offering a range of unique career opportunities – like this one.
Closing Date:

22 Jul 2019
Location:

ACT - Mitchell
Salary:

Total Package $220K
Work Type:

Full Time
Category:

Engineering
Environmental/Water/Waste
Infrastructure
Project Management