First listed on: 19 June 2017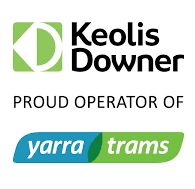 Human Resources Advisor
About this job
Yarra Trams is looking for an experienced HR Advisor to provide operational human resources advice to our Passenger Service Delivery (Operations) and Passenger Network Innovation Functions; coach and support our managers in the delivery of functional people and leadership plan and day to day operational requirements.
This advisory and monitoring role sits within our HR Function and will drive change within business functions and contribute to the overall Yarra Trams HR Strategy.
Yarra Trams operates the largest light rail network in the world and has a rich history stretching over 100 years. The strength of this Melbourne icon is underpinned by truly committed, diverse and passionate people who are all striving to deliver the vision of providing world-class customer service.
We are focused on continuously improving systems of work and processes, and at the heart of our efforts are four values – 'Think like a passenger', 'Zero Harm', 'Respect for People' and 'Continuous Improvement' and they shape our culture as we build for the next century of trams in Melbourne.
What the role entails
This position is a great opportunity for an experienced Advisor to join our HR Team. Reporting to the Principal Advisor, Human Resources, the role will involve:
Providing advice to team managers on HR processes and approach in relation to Personal Effectiveness Reviews, Case Management, Attendance Management, Fair Treatment and Training and Development;
Monitoring application of and providing advice on improving HR Systems and processes;
Increasing the effectiveness of Team Managers through skills improvement;
Maintaining an effective level of business literacy about operational requirements, culture and challenges;
Providing HR Process training;
Participating in and providing feedback on evaluation and monitoring the success of training programs;
Participating in departmental meetings with business functions when required;
Maintaining the register of employee relations cases for supported functions;
Supporting Functions as the interface and reference for HR processes;
Providing advice on case management and disciplinary actions to Team Managers, Managers and Directors;
Advising on employee relations issues;
Coaching, developing and advising Team Managers to complete one on ones, attendance management and disciplinary discussions.
What you will need for this role
To be successful in this tremendous opportunity, you will have:
Tertiary qualification in Human Resources, Psychology or Law;
A minimum of 5 years' experience in the resolution of employee relations issues;
Experience working in an award and collective agreement environment;
Demonstrated human resources generalist skills with a focus on employee relations;
Initiative and be a self-starter as the role will require the incumbent to be out on the field visiting our 9 tram depots;
Experience in developing strong trusting relationships in order to gain support and achieve results;
Relevant experience developed within a unionised environment, ideally gained within the blue collar sector i.e. transport, manufacturing;
Strong Excel and presentation skills, including skills in the use of project management and planning applications;
Strong client management and business literacy skills;
Strong interpersonal and negotiation skills;
Excellent verbal and written communication skills;
Ability to understand issues and communicate effectively with internal clients;
Flexibility and the ability to interact with all employees at all levels.
Interested? To apply for this vacancy, please visit our careers website at http://jobs.yarratrams.com.au and complete an online application form. Only completed online application forms will be accepted.
Closing Date:

03 Jul 2017
Location:

VIC - Melbourne
Work Type:

Full Time
Category:

HR/Recruitment
Transport/Roads/Rail