First listed on: 23 May 2022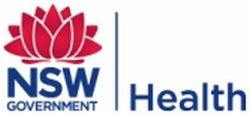 Director, Nursing and Midwifery

Executive Band 1
Western Sydney Local Health District
Outstanding opportunity for a motivated and talented nursing and midwifery executive
A key executive and strategic role, focused on transformational change and workforce development.
Join a dynamic and collaborative executive team.
This role will primarily work in the District Executive Office located on the Westmead Hospital campus, with regular travel to other District facilities and services.
This role is ideally suited to an experienced director, strategic and contemporary in their leadership and in their thinking and able to articulate an inspiring sense of the contemporary nursing and midwife workforce. The appointee will be a clinical quality and safety champion with a record of person-centred service improvement, politically astute and able to interface across executive, clinical and Ministerial levels.
Western Sydney Local Health District is a leader in clinical services, research and education providing a diverse range of public healthcare to the community of Western Sydney. Our community comes from diverse economic, social, and cultural backgrounds providing a fertile environment to develop and implement innovative models of healthcare, research, infrastructure and new ways of doing business. Further information is available on our website: https://www.wslhd.health.nsw.gov.au/.
Role Outline
The Director, Nursing and Midwifery provides effective leadership to the nursing and midwifery professions across the Local Health Districts (LHD) ensuring the development and implementation of the clinical practice for both nurses and midwives.
The role ensures workforce planning and effective people management strategies are in place to attract, recruit, develop and retain quality nursing and midwifery staff to provide excellent patient care to the community served by the LHD.
The Director is also responsible for developing and implementing a framework for continuous improvement in the quality of service and practice, safeguarding high standards of care and encouraging excellence in clinical care through promotion of clinical governance.
As a senior executive within Western Sydney LHD, the Director provides significant input into the development and oversight of District strategic and operational plans, policy and development, business and clinical services strategies and relationship management.
For further information, download the role description.
Applying for this Role
You are required to submit a one page covering letter, including a short statement in response to the two targeted questions below:
How have you created a positive culture of performance and patient and family centred care in a previous role and what were your learnings?
Provide an example of a time when you have led the planning and development of a high performance nursing and midwifery teams across multiple sites. Explain the challenges this presented and how these were addressed.
Essential Requirements
The successful candidate will have:
Registration as a Registered Nurse and/or Registered Midwife, with the Nursing and Midwifery Board of Australia, including any necessary endorsements, and possession of an annual practicing certificate is mandatory.
Demonstrated experience at a senior nursing & midwifery management/Director of Nursing and Midwifery level and demonstrated record of achievement in management in a large and complex organisation.
Demonstrated experience in budgetary, financial and workforce management including strategic/business planning, integration and evaluation skills to ensure available resources are used effectively within the LHD.
Demonstrated knowledge and understanding of government regulations/policies, nursing and midwifery issues, objectives/reform agendas, transformational practice development within nursing and midwifery, continuous quality improvement and ability to apply that knowledge to the LHD.
This is an ongoing, full time, Band 1, Health Service senior executive (HSSE) role. An attractive remuneration package within the range of $213,716 to $237,346 per annum, with annual performance reviews, will be negotiated with the successful applicant.
For a confidential discussion about this role please contact Graeme Loy, Chief Executive on 0472 820 517.
Please click here to apply for the advert through the Health Career Portal (search by job reference number REQ313580).
NSW Health values diversity and is committed to building an inclusive workplace culture that reflects the community we serve. We encourage applications from diverse community groups including Aboriginal and Torres Strait Islander people, LGBTI, people with a disability and people from culturally and linguistically diverse backgrounds.
COVID-19 vaccination is now a mandatory requirement for all NSW Health employees. You will be required to provide a record of your COVID-19 vaccination status upon joining to support this recruitment process.
NOTES:
The selection methods for this role are in accordance with the Government Sector Employment Act 2013 and employment arrangements for the NSW public sector.
Applicants must respond to the two targeted questions and submit an up to date resume. For further guidance, refer to Applying for a role in the NSW Public Service.
Applicants will need to demonstrate their proficiency in the capabilities outlined in the Role Description. These will be assessed through the recruitment process to determine their suitability for appointment. For further information, refer to the NSW Public Sector Capability Framework.
To be eligible for employment, you must be one of the following:

An Australian citizen;
A permanent resident of Australia;
A New Zealand citizen with a current New Zealand passport; or
A citizen of another country with an appropriate visa that allows you to work in Australia.
You can only be offered employment in this role for the duration that your current visa allows you to work in Australia; and you can only be offered ongoing employment if you have a permanent visa that allows you to work in Australia.
Relevant standard screening checks will be undertaken following interviews e.g. National Police Check, Service Checks, Proof of ID etc.
Click here for information on NSW Health.
Applications close: Sunday 19 June 2022 (11.59pm)
Closing Date:

19 Jun 2022
Location:

NSW - Westmead
Salary:

$213,716 - $237,346
Work Type:

Full Time
Category:

Executive Management
Health/Medical