First listed on: 03 August 2020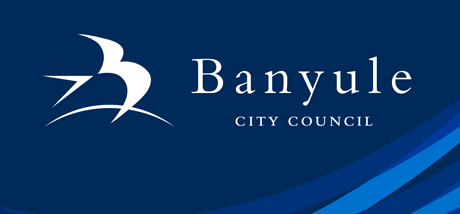 Manager IT and Digital Transformation
Drive the strategic focus on digital delivery
Capable team with plenty of potential
Leadership role
Are you passionate about driving enhancements to digital service delivery and enabling an organisation to be contemporary and progressive with its IT and digital capabilities? Do you have the desire to lead a team of professionals and have a positive impact for the community through the work that you do? If you answered yes, we have a great opportunity for you.
The role of IT & Digital Transformation Manager at Banyule City Council will offer you the opportunity to work within a progressive and diverse business. It's due to this diversity and complexity that the IT & Digital Transformation Manager will play a critical role in the short and longer term success of the organisation.
Banyule City Council prides itself on a customer-focused culture of innovation, best practice and continuous improvement and is striving to continue to get better! In this role, you will lead a capable team and ensure that operational delivery remains at a high level whilst making decisions at a more strategic level to equip and enable the organisation for now and into the future.
With an IT strategy already in place, you will bring a new perspective to the organisation and be able to refresh the strategy to ensure it is meeting the future needs.
Being a role that is a key enabler and adviser for the business, you will need to build relationships broadly across the organisation and develop a reputation for delivering on your word and achieving results.
To be successful in this role you will
Have a track record of achievement in delivering digital transformation programs and IT strategies in complex operating environments
Have the ability to build strong relationships across an organisation, empower and inspire your teams to deliver at a high level of performance and energy and enthusiasm that is contagious
You don't need to have worked in local government to be considered for this role as the sector is changing in the IT and digital space and we are keen to bring experience from other sectors into Banyule City Council. If you do have local government experience, that's a bonus of course!
Want to know more about this position? We recommend you access a copy of the position description via the link below or to discuss your suitability contact Marc Giglio, Director Corporate Services Tel: 9490 4222 for a confidential conversation.
To apply for this position, please include your resume and cover letter addressing the Key Selection Criteria outlined in the position description. For more information on how to apply, please refer to the Application Guidelines via the link below.
Applications Close 11.45pm Sunday 23 August 2020.
Banyule City Council is a child safe organisation and an equal opportunity employer. Candidates from diverse backgrounds are encouraged to apply.
www.banyule.vic.gov.au/Careers
Closing Date:

23 Aug 2020
Location:

VIC - Greensborough
Work Type:

Full Time
Category:

ICT
Management/Leadership