First listed on: 01 November 2020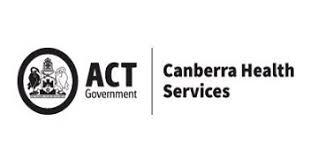 Older Persons Mental Health Model of Care Project Officer
Senior Officer Grade B
Salary Range: $128,286 - $144,418 (PN: 39882)

Our Vision: Creating exceptional health care together.
Our Role: To be a health service that is trusted by our community.
Our Values: Reliable, Progressive, Respectful and Kind
Canberra Health Services (CHS) is focussed on the delivery of high quality, effective, person centred care. It provides acute, sub-acute, primary and community?based health services, to the Australian Capital Territory (ACT)—a catchment of approximately 400,000 people. It also services the surrounding Southern New South Wales region which includes the Bega Valley, Bombala, Cooma-Monaro, Eurobodalla, Goulburn, Mulwaree, Palerang, Queanbeyan, Snowy River, Upper Lachlan Shire and the Yass Valley.
CHS administers a range publicly funded health facilities, programs and services including but not limited to:
The Canberra Hospital: a modern 600-bed tertiary hospital providing trauma services and most major medical and surgical sub-specialty services.
University of Canberra Hospital Specialist Centre for Rehabilitation, Recovery and Research: a dedicated and purpose-built rehabilitation facility, with 140 inpatient beds, 75-day places and additional outpatient services.
Four Walk-in Centres: which provide free treatment for minor illness and injury.
Six community health centres: providing a range of general and specialist health services to people of all ages.
A range of community based health services including Early Childhood Services, Youth and Women's Health, Dental Health, Mental Health, Alcohol and Drug Services.
Overview of the Work Area and Position
Mental Health, Justice Health, Alcohol and Drug Services (MHJHADS) provide health services directly and through partnerships with community organisations. The services provided range from prevention and treatment to recovery, maintenance of wellbeing and harm minimisation. The participation of people accessing our services, their families and carers is encouraged in all aspects of service planning and delivery. The Division works in partnership with a range of government and non-government service providers to ensure the best possible outcomes for clients.
The Division delivers services at a number of locations, including hospital inpatient and outpatient settings, community health centres, detention centres, other community settings including people's home. These services include:
Adult Acute Mental Health Services
Adult Community Mental Health Services
Alcohol and Drug Services
Child and Adolescent Mental Health Services (CAMHS)
Justice Health Services, and
Rehabilitation and Specialty Mental Health Service
Rehabilitation and Speciality Mental Health Services is a program within the division of Mental Health, Justice Health and Alcohol and Drug Services (MHJHADS).
The Older Persons Mental Health Community Team is a specialist mental health assessment and care service for people over the age of 65 years who have, or are suspected of having, a complex mental illness. The multidisciplinary team works within a clinical management model to provide mental health assessment and treatment services within a recovery framework. The Team consists of three sub-teams, the Assessment Team, the Clinical Management Team and the Intensive Treatment Service.
The Assessment Team is responsible for the management of referrals, providing initial assessments, clarification of treatment goals and short term treatment. The Clinical Management Team provides longer term follow up to people who present with moderate to severe complexities. The Intensive Treatment Service provides a home based service to people who are in an acute phase of their mental health condition, as an alternative to a mental health inpatient admission.
There is also an Older Persons Mental Health Inpatient Unit that is located at and governed by Calvary and the OPMHS Model of Care will also assist with defining and structuring the transition and clinical care of older persons from an inpatient setting into the community.
Eligibility/Other Requirements:
Mandatory:
Be registered under the Working with Vulnerable People (Background Checking) Act 2011.
Demonstrated working knowledge of the Mental Health Act 2015.
Desirable:
Tertiary Qualification or equivalent in health or a related discipline is highly desirable.
Previous project management experience.
Experience in working in partnership with stakeholders that promotes a spirit of cooperation and collaboration, and respect for each other's philosophy, priorities, knowledge, skills, and experience.
Able to demonstrate an ongoing commitment to professional development and quality improvement.
Knowledge of the Older Persons mental health context.
Hold a current driver's licence.
Prior to commencement successful candidates will be required to:
Comply with CHS Occupational Assessment, Screening and Vaccination policy, (OMU).
Undergo a pre-employment National Police check.
Note:
This is a temporary position available for 11 months with possibility of extension. An order of merit will be established from this selection process and may be used to fill future identical vacancies over the next 12 months.
How to Apply: For further information, please visit www.health.act.gov.au (ref 01SOM)
Contact Officer: Amaly Khalaf (02) 5124 1744 Amaly.Khalaf@act.gov.au
Applications Close: 26 November 2020
Closing Date:

26 Nov 2020
Location:

ACT - Canberra
Salary:

$128,286 - $144,418
Work Type:

Contract/Temp
Category:

Aged Care/Disability
Health/Medical