First listed on: 29 June 2019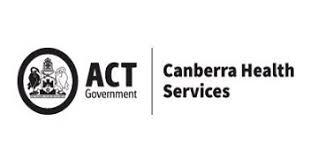 Clinical Midwifery Manager Antenatal Ward
Canberra Health Services
Clinical Services
Women, Youth and Children
Women's and Babies
Registered Midwife Level 3.2
Salary Range: $120,730 (PN: 01558)
Canberra Health Services (CHS) is focused on the delivery of high quality, effective, person centred care. It provides acute, sub-acute, primary and community?based health services to the Australian Capital Territory (ACT)—a catchment of approximately 400,000 people. It also services the surrounding Southern New South Wales region which includes the Bega Valley, Bombala, Cooma-Monaro, Eurobodalla, Goulburn, Mulwaree, Palerang, Queanbeyan, Snowy River, Upper Lachlan Shire and the Yass Valley. CHS administers a range of publicly funded health facilities, programs and services including but not limited to:
The Canberra Hospital: a modern 600-bed tertiary hospital providing trauma services and most major medical and surgical sub-specialty services.
University of Canberra Hospital Specialist Centre for Rehabilitation, Recovery and Research: a dedicated and purpose-built rehabilitation facility, with 140 inpatient beds, 75-day places and additional outpatient services.
Three Walk-in Centres: which provide free treatment for minor illness and injury.
Six community health centres: providing a range of general and specialist health services to people of all ages.
A range of community based health services including Early Childhood Services, Youth and Women's Health, Dental Health, Mental Health and Alcohol and Drug Services.
Canberra Health Services is a partner in teaching with the Australian National University, the University of Canberra and the Australian Catholic University.
Women, Youth and Children Division deliver a wide range of neonatal, obstetric and paediatric health services through the Centenary Hospital for Women and Children (CHWC) and community.
Overview of the work area and position
The Division of Women, Youth and Children (WYC) offers a range of primary, secondary and tertiary services across the acute and community based sectors.
The Centenary Hospital for Women and Children (CHWC) is a tertiary centre providing specialised maternity and neonatology services for the ACT and surrounding regional areas.
The CHWC offers antenatal, birthing and postnatal services under various models of care aimed at providing woman and family centred care. Birthing options include midwifery led continuity models, midwifery care, maternity team care, working collaboratively with the multidisciplinary team as required. The CHWC is the tertiary referral service for the ACT and Southern NSW region.
The Maternity services are supported by a tertiary neonatal service including Neonatal Intensive Care (NICU), Special Care (SCN) and the regional retrieval service (ACT NETS).
Reporting to the Assistant Director of Nursing and Midwifery (Maternity), the Clinical Midwifery Manager will provide midwifery leadership and support staff to achieve excellence in clinical practice, working collaboratively with the multidisciplinary team and consumers of maternity and gynaecology services.
Eligibility/Other Requirements
Mandatory:
Registered or eligible for registration as a Midwife with the Australian Health Practitioner Regulation Agency (AHPRA).
Extensive clinical experience in the relevant field.
Desirable:
Post graduate qualification in Midwifery Practice and/or,
Post graduate qualification in Management and/or Leadership
Prior to commencement successful candidates will be required to:
Undergo a pre-employment National Police check,
Obtain a Compliance Certificate from OMU (Occupational Medicine Unit) relating to assessment, screening and vaccination processes against specified infectious diseases.
Contact Officer: Penny Maher (02) 5124 7392 penny.maher@act.gov.au
How to Apply: For further information, please visit www.health.act.gov.au(Ref.01KJN)
Applications Close: 29 July 2019
Closing Date:

29 Jul 2019
Location:

ACT - Canberra
Salary:

$120,730
Work Type:

Full Time
Category:

Childcare/Maternal Health
Health/Medical