First listed on: 19 May 2019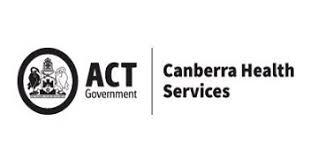 Community Care Program Occupational Therapy Manager
Canberra Health Services
Clinical Services
Rehabilitation, Aged and Community Care
Community Care Program
Health Professional Level 4
Salary Range: $100,462 - $108,140 (PN: 22027)
About us
Canberra Health Services (CHS) is focused on the delivery of high quality, effective, person centred care. It provides acute, sub-acute, primary and community?based health services, to the Australian Capital Territory (ACT)—a catchment of approximately 400, 000 people. It also services the surrounding Southern New South Wales region which includes the Bega Valley, Bombala, Cooma-Monaro, Eurobodalla, Goulburn, Mulwaree, Palerang, Queanbeyan, Snowy River, Upper Lachlan Shire and the Yass Valley.
CHS administers a range publicly funded health facilities, programs and services including but not limited to:
The Canberra Hospital: a modern 600-bed tertiary hospital providing trauma services and most major medical and surgical sub-specialty services.
University of Canberra Hospital Specialist Centre for Rehabilitation, Recovery and Research: a dedicated and purpose-built rehabilitation facility, with 140 inpatient beds, 75-day places and additional outpatient services.
Three Walk-in Centres: which provide free treatment for minor illness and injury.
Six community health centres: providing a range of general and specialist health services to people of all ages.
A range of community based health services including early childhood services, youth and women's health, dental health, mental health and alcohol and drug services.
CHS is a partner in teaching with the Australian National University, the University of Canberra and the Australian Catholic University.
Rehabilitation, Aged and Community Services (RACS) is a vibrant and diverse Division within CHS providing multidisciplinary rehab, aged and community based care across a range of settings. This includes Canberra Hospital, Community Health Centres and the Village Creek Centre in Kambah. Our staff are committed to the delivery of health services that reflect CHS's values: care, excellence, collaboration and integrity.
The University of Canberra Hospital (UCH), Specialist Centre for Rehabilitation, Recovery and Research is located on the grounds of the University of Canberra. The hospital, the ACT's first sub-acute rehabilitation hospital, is part of CHS's network of health facilities designed to meet the needs of our ageing and growing population.
RACS services work collaboratively with the individuals, his/her carers and other services within and external to CHS.
Overview of the work area and position
Community Care Occupational Therapy services are offered from community health centres and in patient homes across the ACT. The service provides assessment and intervention relating to assistive technology and home modifications for patients aged 18+ years. Patients vary in their medical conditions and may include people with neurological conditions, orthopaedic conditions, complex medical conditions and frail aged. Community Care Occupational Therapy also provides services for the National Disability Insurance Scheme participants as well as Commonwealth Home Support Program clientele.
We pride ourselves on our continual drive for high quality patient care. The manager is responsible for overseeing and achieving efficient and effective patient centred services, staffing and resource management. In this role you will be part of a friendly and engaging interprofessional management team.
This full time leadership role is a great opportunity for an experienced senior clinician to stretch themselves and explore their passion for health service management
Eligibility/Other Requirements
Mandatory:
Degree in Occupational Therapy, or recognised equivalent
Be registered with the Australian Health Practitioner Regulation Agency (AHPRA).
Current Driver licence
Prior to commencement successful candidates will be required to:
Undergo a pre-employment Police check.
Compliance Certificate from OMU (Occupational Medicine Unit) relating to assessment, screening and vaccination processes against specified infectious diseases.
Comply with CHS credentialing and scope of clinical practice requirements for Allied Health Profession. If practicing clinically (providing direct clinical care to patients or supervising staff providing direct clinical care to patients) as an allied health professional in any capacity at any time in CHS facilities, the person occupying this position will be required to comply with CHS credentialing requirements for allied health professionals. Initial credentialing is completed following a pre-offer for a position, prior to any appointment being made.
Note
This is a temporary position available for 12 months.
How to Apply
Applicants must apply online via the Health website here.
Applications Close: 27 May 2019
Closing Date:

27 May 2019
Location:

ACT - Canberra
Salary:

$100,462 - $108,140
Work Type:

Full Time
Category:

Aged Care/Disability
Community/Social Services
Health/Medical