First listed on: 09 April 2019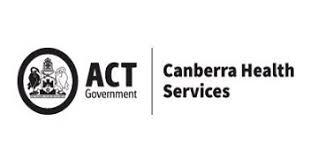 Director Staff Development Unit
Canberra Health Services
People and Culture
Staff Development
Registered Nurse Level 5.4
Salary Range: $145,651 (PN: 28480)
Canberra Health Services (CHS) is focused on the delivery of high quality, effective, person centred care. It provides acute, sub-acute, primary and community-based health services, to the Australian Capital Territory (ACT) - a catchment of approximately 415,000 people. It also services the surrounding Southern New South Wales region which includes the Bega Valley, Bombala, Cooma-Monaro, Eurobodalla, Goulburn, Mulwaree, Palerang, Queanbeyan, Snowy River, Upper Lachlan Shire and the Yass Valley.
CHS administers a range of publicly funded health facilities, programs and services including but not limited to:
The Canberra Hospital: a modern 600-bed tertiary hospital providing trauma services and most major medical and surgical sub-speciality services.
University of Canberra Hospital Specialist Centre for Rehabilitation, Recovery and Research: a dedicated and purpose-built rehabilitation facility, with 140 inpatient beds, 75-day places and additional outpatient services.
Three Walk-in Centres: which provide free treatment for minor illness and injury.
Six community health centres: providing a range of general and specialist health services to people of all ages.
A range of community based health services including early childhood services, youth and women's health, dental health, mental health and alcohol and drug services.
Canberra Health Service is a partner in teaching with the Australian National University, the University of Canberra and the Australian Catholic University.
People and Culture provides (P&C) HR services directly and through partnership with ACT Government Shared Services. The services provided range from recruitment, employee relations, workplace health, training and education. Consumer and carer participation is encouraged in all aspects of service planning and delivery. The Division works in partnership with government and non-government service providers to ensure the best possible outcomes for staff.
The Division answers to the CEO, Canberra Health Services and delivers services at a number of locations. These services include:
Executive Office, industrial relations, workforce innovation and projects,
Organisational Development-leadership and cultural education and training,
Staff Development Employment Services - employee relations, recruitment, workplace health advisory and workplace inclusion,
Unit, - orientation, manual tasks, graduate nurse programs, e-learning, learning management system, reporting, work experience, life support programs and clinical education programs.
Overview of the work area and position:
Staff Development Unit (SDU) is the largest area of training within Canberra Health Services, reporting to the Executive Director of People and Culture (P&C), CHS.
SDU is a Registered Training Organisation, located on the Canberra Health Services Campus and provides a key coordination role for Learning and Development (L&D) in Canberra Health Services.
SDU provides education and training for clinical, technical, vocational and administrative staff in a broad range of learning and development programs which are based on the needs of the organisation as well as valuing the needs of staff. SDU develops the eLearning for most of the organisation and manages the systems, reporting and policies for the majority of education/training in Canberra Health Services. SDU works in partnership with tertiary providers for some courses. This position reports to the Executive Director of People and Culture.
Eligibility/Other Requirements:
Mandatory:
Be registered or be eligible for registration with the NMBA through the Australian Health Practitioner Regulation Agency (AHPRA)
Tertiary qualifications or equivalent in education and/or management.
Desirable:
Commitment and accountability to own learning, development and practice with postgraduate tertiary qualifications at Masters level, in management and/or education and/or extensive relevant experience.
Prior to commencement successful candidates will be required to:
Undergo a pre-employment Police check.
Comply with Canberra Health Services Occupational Assessment, Screening and Vaccination policy.
Note:
This is a temporary position available for a period of 12 months with the possibility of extension and/or permanency.
Contact Officer: Janine Hammat (02) 5124 9631 janine.hammat@act.gov.au
For further information, please visit www.health.act.gov.au ref 01IUT
Applications Close: 18 April 2019
Closing Date:

18 Apr 2019
Location:

ACT
Salary:

$145,651
Work Type:

Full Time
Category:

Executive Management
Health/Medical
HR/Recruitment