First listed on: 09 April 2019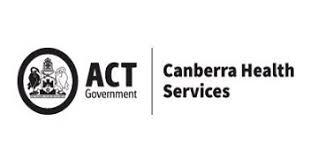 Clinical Trials Co-ordinator, Medical Oncology
Canberra Health Services
Office of Research and Education
Clinical Trials Staff
Registered Nurse Level 2
Salary Range: $91,910 - $97,413 (PN: 42567, several)
About us
Canberra Health Services is a values-led Directorate. Our values guide our day to day actions, behaviours, decisions and communications to successfully deliver the best services to meet the needs of our community. They were developed by us, for us and are unique to our work.
Canberra Health Services is a partner in teaching with the Australian National University, the University of Canberra and the Australian Catholic University.
The Office of Research leads strategic development and management of Canberra Health Services' research, collaborating with clinical areas and academic institutions in the conduct and translation of research into practice. Our vision is to have a world-class sustainable teaching and learning organisation that delivers cutting edge healthcare informed by research that maximises health outcomes for patients and communities. With Academic Partners, underlying the direction are five key initiatives;
Effective translation from fundamental science to the clinic;
Grow, support and maintain the next generation of health and medical researchers;
Innovation and improvement of the health system through high quality health service and clinical research;
Growing and unlocking the health opportunities with data science and
Improve the investment opportunities for Canberra Health Services innovations.
Overview of the Work Area and Position
The Clinical Trials Co-ordinators provide key support to and coordination of clinical research projects undertaken by the Medical Oncology Clinical Trials Unit at Canberra Hospital. The projects will vary and may involve the evaluation of novel therapies in Phase 3, 2 and 1 Trials in the fields of malignant and benign Medical Oncology.
The main responsibilities of the Clinical Trials Co-ordinators will be to act as "key" person for all aspects of the planning, conduct, implementation, and management of a clinical trial including ethics and governance approvals, contractual and regulatory management in collaboration with other clinical trial staff. They will act as a contact person responsible for ensuring milestones are achieved and conduct of the trial is compliant with Good Clinical Practice. Their work is under the general direction of the Director of Medical Oncology Clinical Trials, the Clinical Medical Oncologists and the Clinical Trials Manager.
Eligibility/Other Requirements:
Mandatory:
Be registered (or be eligible for registration) as a Nurse with the Australian Health Practitioner Regulation Agency (AHPRA).
Desirable:
Academic knowledge or practical experience of clinical trials coordination.
Prior to commencement successful candidates will be required to:
Undergo a pre-employment National Police check.
Compliance Certificate from OMU (Occupational Medicine Unit) relating to assessment, screening and vaccination processes against specified infectious diseases.
Note
This is a temporary position available for a period of 12 months, with the possibility of extension. The option to work part-time will be considered.
Contact Officer: Katherine Johnson (02) 5124 2811katherine.johnson@act.gov.au
For further information, please visit www.health.act.gov.au (ref 01IK2)
Applications Close: 18 April 2019
Closing Date:

18 Apr 2019
Location:

ACT
Salary:

$91,910 - $97,413
Work Type:

Contract/Temp
Category:

Health/Medical
Research/Statistics/Data