First listed on: 08 February 2019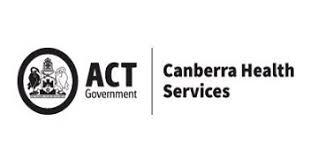 Neuropsychologist

Canberra Health Services
Clinical Services
University of Canberra Hospital
Centre for Rehabilitation
Health Professional Level 2
Salary Range: $61,784 - $84,816 (PN: 35641)
Canberra Health Services (CHS) is a values-led Directorate. Our values guide our day-to-day actions, behaviours, decisions and communications to successfully deliver the best services to meet the needs of our community. They were developed by us, for us and are unique to our work. Canberra Health Services provides acute, sub-acute, primary and community-based health services to the ACT and surrounding region. Canberra Health Services is committed to the delivery of person and family centred, safe and high quality care in a sustainable health system. This will be achieved with key strategic priorities for CHS which includes ensuring the delivery of Canberra Health Service's Quality Strategy and government priorities, and aligning them with Canberra Health Services' Territory Wide Services Framework. The key strategic priority for acute services is to deliver timely access to effective and safe hospital care services. The hospital delivers a full range of medical, surgical and obstetric services, including complex procedures in areas such as cardiac surgery, neurosurgery and neonatal intensive care. Strong links exist between hospital and community-based services, as many of the operational divisions deliver services across the continuum of care to ensure continuity of care for patients. The community based services of ACT Health include Early Childhood, Youth and Women's Health; Dental Services, Rehabilitation and Community Care; Mental Health and Alcohol and Drug Services. In addition, Justice Health Services are provided within the Territory's detention facilities. Canberra Health Services is a partner in teaching with the Australian National University, the University of Canberra and the Australian Catholic University.
Overview of the work area and position: An exciting opportunity exists for a Neuropsychologist to join the friendly and supportive Psychology and Counselling team in the Division of Rehabilitation, Aged and Community Care (RACC). Our team consists of Clinical Neuropsychology, Clinical Psychology, and Rehabilitation Counsellor positions. We work closely with our multidisciplinary colleagues and have a pivotal role in promoting client centred outcomes across the inpatient and outpatient settings. The successful applicant will provide high quality neuropsychological services across the RACC inpatient and outpatient settings. Services include assessment, feedback, provision of reports, cognitive remediation, service improvements, and education of clients and staff, as required. The caseload consists of: Rehabilitation (e.g. for adult clients with stroke, traumatic brain injury, MS). Older adults, including the RACC multidisciplinary memory clinic which is based on the Victorian CDAMS diagnostic model. Inpatients and outpatients (through the Community Rehabilitation Team). Supervision is available for the PBA registrar program. Supervision is provided by a Senior Clinical Neuropsychologist who is a Psychology Board of Australia (PBA) approved supervisor for Clinical Neuropsychology Area of Practice Endorsement. The overall functions of the Neuropsychologist will: Promote positive client outcomes through the provision of high-quality clinical services, networking, health promotion activities and education in/across designated areas or units as part of a multidisciplinary team; Provide individual or group service delivery; Perform normal professional work under general professional guidance; May perform novel, complex, critical or difficult tasks with professional supervision; Participate in the supervision and training of other staff, as directed.
Eligibility/Other Requirements: Mandatory: Postgraduate Psychology qualification - Masters/Doctoral degree in Neuropsychology; General Psychology registration with the Psychology Board of Australia via the Australian Health Practitioner Regulation Agency (AHPRA); To be enrolled in or eligible to enrol in the neuropsychology registrar program for Area of Practice Endorsement in Neuropsychology with the Psychology Board of Australia; Previous experience working in neuropsychology or a related field. Desirable: Previous experience working in rehabilitation and/or aged care. Prior to commencement successful candidates will be required to undergo a pre-employment Police check; comply with Canberra Health Services credentialing requirements for allied health professionals; comply with Canberra Health Services Occupational Assessment, Screening and Vaccination policy.
Note: This is a temporary position available for a period of 12 months. This position may be required to participate in an overtime, on call, and/or rotation roster.
Contact Officer: Sean Hambrook (02) 5124 0076 sean.hambrook@act.gov.au
For further information, please visit www.health.act.gov.au
Reference: 01H0M
Applications Close: 21 February 2019
Closing Date:

21 Feb 2019
Location:

ACT - Canberra
Salary:

$61,784 - $84,816
Work Type:

Contract/Temp
Category:

Health/Medical