First listed on: 12 August 2018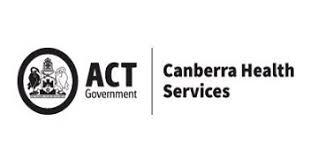 Occupational Therapist

Health
Canberra Hospital and Health Services
Rehabilitation, Aged and Community Care
Allied Health
Health Professional Level 2
Salary Range: $61,784 - $84,816 (PN: 23686)
ACT Health is a values-led Directorate. Our values guide our day-to-day actions, behaviours, decisions and communications to successfully deliver the best services to meet the needs of our community. They were developed by us, for us and are unique to our work. Canberra Hospital and Health Services provides acute, sub-acute, primary and community-based health services to the ACT and surrounding region. The key strategic priority for acute services is to deliver timely access to effective and safe hospital care services. The hospital delivers a full range of medical, surgical and obstetric services, including complex procedures in areas such as cardiac surgery, neurosurgery and neonatal intensive care. Strong links exist between hospital and community-based services, as many of the operational divisions deliver services across the continuum of care to ensure continuity of care for patients. The community based services of ACT Health include Early Childhood, Youth and Women's Health; Dental Services, Rehabilitation and Community Care; Mental Health and Alcohol and Drug Services. In addition, Justice Health Services are provided within the Territory's detention facilities. ACT Health is a partner in teaching with the Australian National University, the University of Canberra and the Australian Catholic University. Rehabilitation, Aged and Community Care (RACC) is a vibrant and diverse Division within ACT Health providing multidisciplinary rehab, aged and community based care across a range of settings. This includes Canberra Hospital, University of Canberra Hospital, Community Health Centres, Village Creek Centre in Kambah, and Independent Living Centre in Weston. Our staff are committed to the delivery of health services that reflect ACT Health's values: care, excellence, collaboration and integrity.

The University of Canberra Hospital (UCH), Specialist Centre for Rehabilitation, Recovery and Research is located on the grounds of the University of Canberra. The hospital, the ACT's first sub-acute rehabilitation hospital, is part of ACT Health's network of health facilities designed to meet the needs of our ageing and growing population. A number of RACC services work collaboratively with the individuals, his/her carers and other services within and external to ACT Health.

Overview of the work area and position: The Transitional Therapy and Care Program (TTCP) is based at The University of Canberra Hospital (UCH) and is a short term, goal orientated, restorative program that aims to optimise the functioning and independence of older people post discharge from hospital. TTCP is a 12 week program provided either in a 15 bed low level care facility, located in Red Hill, or in the client's home. The HP2 TTCP Occupational Therapist will be expected to provide day to day occupational therapy to clients within a designated caseload area. This involves the provision of high quality, evidence based clinical assessments and interventions to facilitate positive, person centred outcomes as a part of a multidisciplinary team. The HP2 TTCP Occupational Therapist will have support from an experienced team of clinicians and Allied Health Assistants and direct supervision from a Senior Occupational Therapist.
Eligibility/Other Requirements: Mandatory: Tertiary qualifications (or equivalent) in Occupational Therapy. Registered (or eligible for registration) with the Occupational Therapy Board of Australia, Australian Health practitioners Regulatory Agency (AHPRA). Current driver's licence. Highly desirable: Previous experience working in the rehabilitation and aged-care sector. Prior to commencement successful candidates will be required to: Undergo a pre-employment Police check. Compliance Certificate from OMU (Occupational Medicine Unit) relating to assessment, screening and vaccination processes against specified infectious diseases. If practicing clinically (providing direct clinical care to patients or supervising staff providing direct clinical care to patients) as an allied health professional in any capacity at any time in ACT Health facilities, the person occupying this position will be required to comply with ACT Health credentialing requirements for allied health professionals. Initial credentialing is completed following a pre-offer for a position, prior to any employment being made.
Note: This is a part-time position at 18:38 hours per week and the full-time salary noted above will be paid pro rata.
Contact Officer: Johanna Hunter (02) 6207 0658 johanna.hunter@act.gov.au
For further information, please visit www.health.act.gov.au
Applications Close: 23 August 2018
Closing Date:

23 Aug 2018
Location:

ACT - Canberra
Salary:

$61,784 - $84,816
Work Type:

Full Time
Category:

Health/Medical