First listed on: 26 April 2018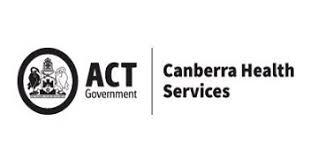 Forensic Mental Health Services Nurse

Health
Canberra Hospital and Health Services
Mental Health Justice Health Alcohol and Drug Services
Justice Health Services
Registered Nurse Level 3.1
Salary Range: $101,175 - $105,339 (PN: 19790)
ACT Health is a values-led Directorate. Our values guide our day-to-day actions, behaviours, decisions and communications to successfully deliver the best services to meet the needs of our community. They were developed by us, for us and are unique to our work. Overview of the work area and position: The Forensic Mental Health Service (FMHS) is a specialist mental health assessment and treatment service for consumers who have a history of, are currently involved with, or are at high risk of becoming involved with, the criminal justice system. FMHS provides mental health care across the lifespan and across a range of settings, including a centralised community health facility, youth and adult custodial facilities, off campus community outreach and court settings. FMHS is one united service with five distinguishable yet integrated service components as follows: FMHS Community Outreach Service (FCOS); FMHS Court Assessment and Liaison (FCAL); FMHS at Bimberi Youth Justice Centre (FMHS BYJC); FMHS at Alexander Maconochie Centre (FMHS AMC); Fixed Threat Assessment Team (FTAT). The service aims to provide collaborative care involving the consumer, their carers and other key services. At this level it is expected that you will provide, under limited supervision, high quality care to achieve sound outcomes for consumers across the lifespan and in a variety of settings. You will be required to undertake professional development and clinical supervision, participate in quality initiatives and contribute to the multidisciplinary team process. Clinicians working with FMHS will be supported via structured clinical supervision, a collaborative and multidisciplinary team environment and through professional development. Professional development will be provided with regards to forensic frameworks, psychometrics and therapeutic interventions. Clinicians may be provided with the opportunity to undertake specialist tasks such as forensic risk consultations, court assessments and therapeutic interventions including addressing crimininogenic factors. Clinicians are employed by FMHS and will therefore be skilled across the distinct areas within the service.
Eligibility/Other Requirements: Mandatory: Registered or eligible for registration with the Australian Health Practitioner Regulation Agency (APHRA); eligibility for membership of the appropriate professional organisations and a current driver's licence. Prior to commencement successful candidates will be required to undergo a pre-employment Police check; be registered under the Working with Vulnerable People (Background Checking) Act 2011 and comply with ACT Health Occupational Assessment, Screening and Vaccination policy, (OMU).
Notes: Selection may be based on written application and referee reports only. Please provide two written referee reports with your written application.
Contact Officer: Jaime Bingham (02) 6205 1551jaime.bingham@act.gov.au
For further information, please visit www.health.act.gov.au
Applications Close: 03 May 2018
Closing Date:

03 May 2018
Location:

ACT - Canberra
Salary:

$101,175 - $105,339
Work Type:

Full Time
Category:

Corrective Services/Crime/Justice
Health/Medical