First listed on: 10 March 2018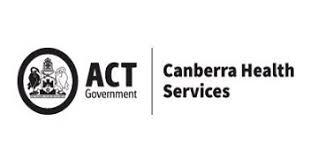 Forensic Chemist


Population Health, Protection and Prevention
Health Protection Service
ACT Government Analytical Laboratory
Health Professional Level 3
Salary Range: $87,257 - $91,942 (up to $96,502 on achieving a personal upgrade) (PN: 16372)
ACT Health is a values-led Directorate. Our values guide our day-to-day actions, behaviours, decisions and communications to successfully deliver the best services to meet the needs of our community. They were developed by us, for us and are unique to our work. The Population Health Division (PHD) has primary responsibility for the management of population health issues within ACT Health. The Division undertakes the core functions of prevention, assessment, policy development and assurance, and contributes to local and nation policy, program delivery and protocols on population health issues. The PHD is headed by the Chief Health Officer (CHO) and Deputy Director-General and both report to the Director-General of ACT Health. The Division is comprised of two branches and two offices - the Health Protection Service (HPS), Health Improvement Branch, Office of the Chief Health Officer and Executive Support Office. The HPS is headed by an Executive Director reporting to the CHO with responsibilities ranging from tobacco policy, environmental health issues, communicable disease control and analytical testing capability through the ACT Government Analytical Laboratory (ACTGAL).
Overview of the work area and position: The ACT Government Analytical Laboratory seeks an appropriately qualified and experienced forensic chemist in the Toxicology and Forensic Chemistry Unit. Duties are as per the included duty statement. ACTGAL, a section within the HPS provides high level scientific analysis capability for the ACT government. Fields of analysis include Microbiological Testing, Environmental Chemistry Testing and Forensic and Toxicological Testing. This position principally involves analytical investigations of biological and physical forensic and non-forensic samples relating to drugs, poisons or other substances. The officer will work closely with law enforcement agencies and attend court to give expert evidence.
Eligibility/Other Requirements: Mandatory: Bachelor degree in Science (major in chemistry is highly desirable). Please note prior to commencement successful candidates will be required to undergo a pre-employment police check. Comply with ACT Health Occupational Assessment, Screening and Vaccination policy.
Note: This is a temporary position available until December 2018 with the possibility of extension and/or permanency. An order of merit will be established for filling temporary or permanent positions at level within the next 12 months from this process. Applicants should address their responses to the selection criteria in no more than five pages.
Contact Officer: Amy Sutton (02) 6205 8737 amy.m.sutton@act.gov.au
For further information, please visit www.health.act.gov.au
Applications Close: 22 March 2018
Closing Date:

22 Mar 2018
Location:

ACT - Canberra
Salary:

$87,257 - $91,942
Work Type:

Contract/Temp
Category:

Health/Medical
Research/Statistics/Data
Science/Technology