First listed on: 08 December 2017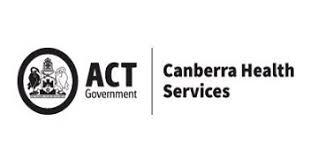 Assistant Director Workplace Safety
Quality Governance and Risk
Workplace Safety
Workplace Safety
Senior Officer Grade B
Salary Range: $118,319 - $133,197 (PN: 29577)
ACT Health is a values-led Directorate. Our values guide our day-to-day actions, behaviours, decisions and communications to successfully deliver the best services to meet the needs of our community. They were developed by us, for us and are unique to our work. The Quality, Governance and Risk Division is the ethical centre for ACT Health, leading and co-ordinating initiatives across the directorate to ensure that ACT Health maintains a patient-centred focus that is applied first and foremost in all that is developed and delivered. This Division is the voice of quality and safety ensuring that budget demands and other efficiency requirements do not disproportionately dictate decision-making. The Quality, Governance and Risk Division has a large role in the compliance space, increasing awareness of relevant obligations and providing advice on how best they can be met, while at the same time encouraging the directorate to engage with risk appropriately.
Overview of the work area and position: The Workplace Safety Unit provides strategic leadership, advice and effective coordination and implementation of work health safety (WHS) management strategies, frameworks and activities. The unit provides WHS advisory and support services and oversees the implementation of systems and processes that assist ACT Health to become a safe and accountable healthcare environment. The unit also supports the Deputy Director-General, Quality, Governance and Risk with the development and implementation of ACT Health Quality Strategy with a focus on person centred, safe and effective care.
Eligibility/Other Requirements: Desirable: Formal qualifications in Work Health and Safety (WHS) and/or substantial experience in managing WHS in a large and complex organisation will be highly regarded. Prior to commencement successful candidates will be required to undergo a pre-employment Police check.
Contact Officer: Daniel Guthrie (02) 6207 8275 daniel.guthrie@act.gov.au
For further information, please visit www.health.act.gov.au Req: 01AIV
Applications Close: 21 December 2017
Closing Date:

21 Dec 2017
Location:

ACT - Canberra
Salary:

$118,319 - $133,197
Work Type:

Full Time
Category:

Corporate Services
Executive Management
Health/Medical
Legal/Compliance
Occupational Health and Safety
Policy/Strategy/Governance
Risk Management