First listed on: 12 July 2017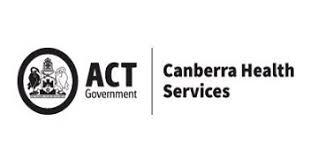 Ethics Manager
Health
Innovation
Research
Research Office
Senior Officer Grade C
Salary Range: $100,462 - $108,140 (PN: 03369)
About us: ACT Health is a values-led Directorate. Our values guide our day-to-day actions, behaviours, decisions and communications to successfully deliver the best services to meet the needs of our community. They were developed by us, for us and are unique to our work. ACT Health is a partner in teaching with the Australian National University, the University of Canberra and the Australian Catholic University. The Office of Research leads strategic development and management of ACT Health's research, collaborating with clinical areas and academic institutions in the conduct and translation of research into practice. Our vision is to have a world-class sustainable teaching and learning organisation that delivers cutting edge healthcare informed by research that maximises health outcomes for patients and communities. With Academic Partners, underlying the direction are five key initiatives; Effective translation from fundamental science to the clinic: Grow, support and maintain the next generation of health and medical researchers; innovation and improvement of the health system through high quality health service and clinical research; growing and unlocking the health opportunities with data science and improve the investment opportunities for ACT Health innovations.
Overview of the work area and position: In addition to the Executive, the Office of Research has four units: Clinical Trials Management; Ethics and Governance; Epidemiology, Biostatistics and Data Science; and Pre-clinical Research Management. The Ethics Manager reports to the Head of Ethics and Governance Unit. The primary role of this position will be to manage the ACT Health Human Research Ethics Committee (HREC) in the review, approval and ongoing monitoring of human research projects. The HREC structure includes the HREC itself and three sub-committees; this position will play a significant role across the Ethics structure and will support research governance activities as required. The HREC reviews approximately 270 to 300 new research applications each year and is responsible for the ongoing monitoring of approximately 700 to 800 projects at any given time.
Eligibility/Other Requirements: Tertiary qualifications in a relevant field and knowledge and understanding of research ethics and governance are desirable. Prior to commencement successful candidates will be required to undergo a pre-employment Police check.
Contact Officer: August Marchesi (02) 6174 7968 august.marchesi@act.gov.au
For further information, please visit www.health.act.gov.au Ref: 017WI
Applications Close: 20 July 2017
Closing Date:

20 Jul 2017
Location:

ACT - Canberra
Salary:

$100,462 - $108,140
Work Type:

Full Time
Category:

Health/Medical
Legal/Compliance
Research/Statistics/Data