First listed on: 12 July 2017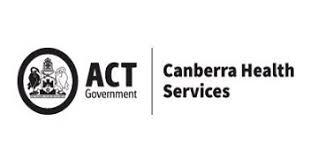 Manager Speech Pathology and Audiology

Health
Canberra Hospital and Health Services
Medicine
Acute Support Service
Health Professional Level 4
Salary Range: $100,462 - $108,140 (PN: 12925)
About us: ACT Health is a values-led Directorate. Our values guide our day-to-day actions, behaviours, decisions and communications to successfully deliver the best services to meet the needs of our community. They were developed by us, for us and are unique to our work. Canberra Hospital and Health Services provides acute, sub-acute, primary and community-based health services to the ACT and surrounding region. The key strategic priority for acute services is to deliver timely access to effective and safe hospital care services. The hospital delivers a full range of medical, surgical and obstetric services, including complex procedures in areas such as cardiac surgery, neurosurgery and neonatal intensive care. Strong links exist between hospital and community-based services, as many of the operational divisions deliver services across the continuum of care to ensure continuity of care for patients. The community based services of ACT Health include Early Childhood, Youth and Women's Health; Dental Services, Rehabilitation and Community Care; Mental Health, Alcohol and Drug Services. In addition, Justice Health Services are provided within the Territory's detention facilities. ACT Health is a partner in teaching with the Australian National University, the University of Canberra and the Australian Catholic University. The ACT Health Division of Medicine provides a range of medical specialties and allied health services. A strong emphasis is placed across all sections on accessible and timely care, delivered to a high standard of safety and quality. This is underpinned by the Division's commitment to research and training. The Division works in partnership with professional colleagues, consumers, and a range of government and non-government service providers to ensure the best possible outcomes for patients.
Overview of the work area and position: The Acute Support Allied Health Service is part of the Division of Medicine which is a contemporary evidence based service, providing high quality inpatient and outpatient care at the Canberra Hospital. Acute Support Allied Health comprises nine distinct allied health teams including speech pathology and audiology, nutrition, physiotherapy and social work and aims to provide collaborative care working both within the Division of Medicine and across the six other clinical divisions that make up Canberra Hospital and Health Services, as required. In this position it is expected that you will provide clinical leadership, management of and guidance to the discipline workforce, as well as provide oversight and apply quality improvement processes to the services provided as a discipline and as an integrated allied health service working across multiple clinical Divisions. You will provide regular input into, and form, an integral part of the Acute Support Allied Health leadership team. You will be required to oversight professional development and supervision, promote and participate in quality improvement and research initiatives, manage credentialing and regulation compliance and contribute to team processes.
Eligibility/Other Requirements: Approved Degree or Postgraduate qualifications in speech pathology and eligible for membership with Speech Pathology Australia; proven leadership/management experience is essential. If practising clinically (providing direct clinical care to patients or supervising staff providing direct clinical care to patients) as an allied health professional in any capacity at any time in ACT Health facilities, the person occupying this position will be required to comply with ACT Health credentialing requirements for allied health professionals. Initial credentialing is completed following a pre-offer for a position, prior to any offer of employment being made. A current driver's licence is desirable. Prior to commencement successful candidates will be required to undergo a pre-employment Police check, be registered under the Working with Vulnerable People (Background Checking) Act 2011 and comply with ACT Health Occupational Assessment, Screening and Vaccination policy, (OMU).
Notes: This is a temporary full-time position available until 3 November 2017 with the possibility of extension.
Contact Officer: Kerry Boyd (02) 6174 5106 kerry.boyd@act.gov.au
For further information, please visit www.health.act.gov.au Ref: 0180C
Applications Close: 20 July 2017
Closing Date:

20 Jul 2017
Location:

ACT - Canberra
Salary:

$100,462 - $108,140
Work Type:

Full Time
Category:

Health/Medical
Management/Leadership