First listed on: 16 July 2017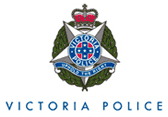 Workplace Relations Consultant
VPSG3 range $64,583 - $78,418 p.a. + super + leave loading.

One (1) full time, ongoing position.

Working within the Workplace Relations Division, located at the Victoria Police Centre, 637 Flinders Street, and Docklands.

Opportunity to showcase your skills in a complex workplace relations environment.

About the role:
The Workplace Relations Division is primarily focused on assisting Victoria Police in managing the workforce in line with certified industrial agreements and employment legislation. This includes providing high level advice and support on employees' working conditions and entitlements, managing complaints associated with workplace conflict, bullying and VPS misconduct, undertaking organisation reviews and realignments and redeploying sworn and VPS employees to suitable employment.
Working within the Workplace Relations Division of the Human Resource Department, the Workplace Relations Consultant role is integral to the smooth running of our Division.
You will be highly organised, have an ability to troubleshoot issues as they arise and have hands-on accountability for providing high level service including but not limited to:
Undertaking a range of administrative functions, including the creation and/or maintenance of calendars, spreadsheets, divisional email accounts, files, databases, reports and other correspondence.

Establishing and maintaining office systems including registers, filing and records management for all incoming and outgoing correspondence, and tracking and processing invoices.

Providing advice, recommendations and a consultancy service to management and stakeholders on workplace relations matters.

Assisting senior staff in the case management of complex workplace relations matters.

Participating in the co-ordination, development and implementation of workplace relations policies, work practices and training.

Providing secretariat and administrative services for a range of committees and forums by co-ordinating, preparing and managing information, agendas and minutes for meetings.
Skills and experience:
Success in this role requires someone with:
The drive to actively deliver the customer service requirements of the position and a commitment to meeting customer needs.

Strong written communication skills with the ability to prepare a range of written work, including letters, briefing notes and research papers.

Strong oral communication skills, particularly in dealing with sensitive matters.

A demonstrated ability in maintaining confidential records and systems and in preparing relevant reports, correspondence and statistics.

Well-developed computing skills with a strong knowledge of the Microsoft Office package and the use of electronic databases.

A good knowledge of HR legislation, policies and practices relating to workplace relations matters.

Requirements and relevant information:
The incumbent will be required to complete the OHS requirements of the organisation, which may include local level training relating to equipment usage and Hazardous Chemicals

Some planned travel within Victoria will be required from time to time

*Your usual place of work will be within the Workplace Relations Division of the Human Resources Department; however you may be required to work at any other division within the Department as required.
How to Apply

Please click the "Apply Now" button at the bottom of this advertisement. Please view the full Position Description attached to this advertisement before applying. If you are experiencing accessibility issues, please open the Position Description through Acrobat Reader.

When opening the Application Form which is attached to the advertisement, please 'save' a copy to complete. Please note that applicants are NOT required to respond to each key selection criteria listed in the position description.

Applications must include:
Resume

Completed application form

If you would like to discuss the role further, please contact Cheryl Andressen on 9247 5222 or via emailcheryl.andressen@police.vic.gov.au or Alicia Schulz on 0472 870 541 or via email alicia.schulz@police.vic.gov.au.

If you have a disability / medical condition and require a copy of this advertisement and attached documentation in an accessible format or would like to discuss an access requirement / adjustment for the recruitment process, please contact the VPS Recruitment Team via email vpsrecruitment@police.vic.gov.au
Please note: No applications will be accepted via email, applicants must click on "Apply Now" to submit an application.

Closing date for applications is midnight, Sunday 23 July 2017.
Find out what it's like working as a Victorian Public Servant for Victoria Police: http://www.policecareer.vic.gov.au
Please click the 'Apply Now' button below.


Closing Date:

23 Jul 2017
Location:

VIC - Docklands
Salary:

$64,583 - $78,418 p.a. + super
Work Type:

Full Time
Category:

Change Management/Organisational Development
Emergency Services/Management/Police
Employee/Industrial Relations
HR/Recruitment