First listed on: 05 April 2021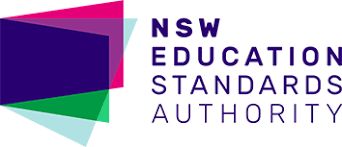 Senior Data Support Officer

NSW Education Standards Authority ('NESA') was formally established on 1 January 2017 to improve quality teaching and student learning across all schools and school sectors. It is responsible for the curriculum, assessment, teacher accreditation and regulatory standards in NSW schools, and accreditation of early childhood teachers.
We are looking for a Senior Data Officer to manage NESA's Teacher Accreditation Customer Relationship Management (CRM) Database, ensure data availability and integrity, and work with others to provide reports and advice to key internal and external stakeholders.
To be successful in this role you will need to demonstrate your immediate proficiency in the focus capabilities as highlighted in the Role Description. All the capabilities listed in the role description will be assessed at different stages of the recruitment process.
To view the role description, click here.
Applying for the role:
To apply for this role, you need to submit an application online via www.iworkfor.nsw.gov.au
The application and selection process will include a range of assessment techniques to assist in determining your suitability for the role. For the initial application process, you should submit a cover letter (1 page), resume (up to 5 pages) and include a short statement in response to two pre-screening questions.
Pre-screening questions:
Answer the two pre-screening questions below - we are looking for you to demonstrate your competency in this focus capability. Answer with concrete examples and in no more than 300 words per question. Briefly describe the context of the situation(s), the actions that you took, the outcome of your efforts and what you learned from the experience.
Q1: Outline how your skills and experience working in database management are suited to this role? Include details of how you communicated with multiple stakeholders to develop and manage data collections.
Q2: Describe a situation where you worked with multiple business users to develop solutions to a complex data management problem. What did you do to manage competing priorities? What was the outcome?
Under new employment legislation all current and new Public Service non-executive employees are employed at a classification level and assigned to a role rather than appointed to a position. Employees may be re-assigned to other roles at the same classification over time, in line with organisation priorities and/or personal development plans. For more information on how to apply for a role in the NSW Public Sector please click here
NESA will provide reasonable adjustments in our recruitment processes and in the workplace. If you will require this, please call or email the contact person listed below, and also let us know of your preferred means of communication.
At NESA we endeavour to make roles flexible. While this role is advertised as full time, we will consider requests to undertake the work on a flexible, part-time or job-share basis.
Diverse workforces are more innovative, productive and increase the delivery of high-quality services. NESA is committed to a workplace culture that is respectful and inclusive, valuing the diverse perspectives that our people bring from their homes and communities. We encourage applications from women and people with diverse cultural and personal backgrounds, including Aboriginal and Torres Strait Islander people, veterans, refugees, people with disability, LGBTQI+ people and other diversity groups.
Location: 117 Clarence Street, Sydney
Work type: Ongoing Fulltime
Classification: Clerk Grade 9/10
Closing date: 14 April 2021
Total Remuneration: Up to $135,674 per annum (based on $111,078 - $122,404 plus superannuation and leave loading)
Contact: Karolina Nacovski
Phone: 93678448
Closing Date:

14 Apr 2021
Location:

NSW - Sydney
Salary:

Total Remuneration: Up to $135,674 per annum
Work Type:

Full Time
Category:

Education/Training
ICT