First listed on: 02 May 2022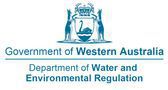 The Department of Water and Environmental Regulation (DWER) is committed to ensuring Western Australia's resources and environment are healthy and able to support a strong economy and thriving communities, now and into the future. DWER is responsible for environmental and water regulation, creating a 'one stop shop' for industry and developers and providing greater opportunities for streamlining and simplifying regulation.
Our values-based culture reflects who we are and how we go about business.
We care | We build trust | Better together | Open minds | We serve to make a difference
Find out more about us by visiting our website at www.dwer.wa.gov.au
The Opportunity:
Choose your Environment and help make a difference that will benefit future generations!
This is a fixed term, full time opportunity available until 30 June 2023 with possible extension.
The Waste Avoidance and Resource Recovery Strategy 2030 includes a commitment to roll out better practice three-bin FOGO (food organics garden organics) services across Perth and Peel by 2025. The FOGO rollout supports improved waste and recycling behaviours by encouraging residents to separate their waste for recycling. The initiative will divert hundreds of thousands of tonnes of organic materials from landfill each year so that it can be processed into valuable products and support a more circular economy.
The Waste Authority supports a range of projects, captured in annual FOGO Rollout Plans covering market development, processing, engagement and education, and local government services.
The Senior Policy Officer will play a leading role in supporting the FOGO rollout, within the operations of a broader waste policy team.
Do you have what we're looking for?
Our ideal candidate with have a knowledge of waste and recycling policies and will be able to:
Demonstrate extensive policy development and/or program management experience
Distil complex issues into clear and concise advice and apply critical thinking
Identify opportunities to influence outcomes and show experience in implementing related strategies
Work autonomously and able to work to agreed priorities, outcomes, and resources
Build strong, productive working relationships and partnerships
Communicate and influence at a senior level with a range of stakeholders including industry and government bodies
Lead by example by being positive, flexible, and adaptable to identify and meet evolving business needs
As a department we recognise that flexible working arrangements support effective work-life balance, empowers our people and increases team productivity. We are committed to creating an equitable and diverse workforce that promotes an inclusive and supportive workplace environment. We value the unique diversity of experience that Aboriginal and Torres Strait Islander people, people with disability, people from culturally diverse backgrounds, women and youth bring to our workforce.
For further information about the opportunity, we encourage you to contact Scott McKenzie on 6364 6994 during business hours.
How to apply
If you believe you have what it takes to succeed in this exciting role, please apply online by clicking the 'Apply for Job' button (above or below) and provide the following in Word or PDF format:
A comprehensive and up to date CV that details your experience relevant to this opportunity

A cover letter (up to 3 pages) addressing the work-related requirements in the attached position description which demonstrates that you have the skills and experience that we're looking for (as stated under 'Do you have what we're looking for?')
Two (2) referees (one preferred to be a current supervisor or recent manager)
At the time of applying applicants must have documentary evidence of entitlement to live and work in Australia for the duration of the employment opportunity.
The email address you provide will be used to communicate with you during and after the recruitment and selection process. At the time of applying applicants must have documentary evidence of entitlement to live and work in Australia for the duration of the employment opportunity.
Applicants are advised of the recently announced mandatory vaccination policy for a majority of occupations and workforces in WA. This will be introduced in a phased approach and more information can be found at Mandatory COVID-19 vaccination policy for WA workforces (www.wa.gov.au).
For technical difficulties while applying online or information about the application process, please contact us for assistance on (08) 6364 7223 or at recruitment@dwer.wa.gov.au – email address not to be used for submission of applications.
Access Needs
We use the National Relay Service (NRS) to ensure we are accessible to people who are deaf or have a hearing or speech impairment. NRS can help you connect with us on:
TTY/voice calls – 133 677
Speak & Listen – 1300 555 727
SMS relay – 0423 677 767
If you have any access needs that may require adjustment to allow you to fully participate in the application and interview process, including alternate methods of communication, or to request a document in an alternative format please contact us at recruitment@dwer.wa.gov.au or on (08) 6364 7223.
This process may be used to fill similar vacancies that may arise within DWER and across the WA public sector over the next twelve (12) months. Vacancies may be full-time or part-time, permanent or fixed term with possibility of extension or permanency in a variety of metropolitan and regional locations.
Applicants found suitable but not recommended for this vacancy may be considered for subsequent vacancies in accordance with Part 5 (General Appointment) of Commissioner's Instruction 2: Filling a Public Sector Vacancy.
CLOSING DATE: 4pm, Monday 16 May 2022 (Australia Western Standard Time)
Applications that are in progress or submitted after the closing time will not be accepted.
Closing Date:

16 May 2022
Location:

WA - Joondalup
Salary:

Level 6 $120,725 - $129,033 PS CSA A 2021
Work Type:

Full Time
Category:

Environmental/Water/Waste
Policy/Strategy/Governance
Regulatory Services