First listed on: 02 October 2021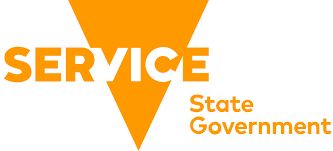 UX Research Lead
We're looking for an experienced researcher who wants to establish and run their own in-house user experience program. Reporting to the PR & Digital Marketing Manager you'll create and run an internal consultancy to give product owners, the marketing team and executive decision-makers insights to help design a great customer experience.
You'll have the ability and experience to work independently. You'll select and create appropriate research programs and be confident using different qualitative and quantitative methodologies, including moderated and unmoderated testing (in-person and remote), guerrilla testing, observational research, surveys, card sorting, etc.
You'll lead, plan, scope, design, facilitate, synthesise and report on a range of research projects. Your first priority will be to create a repeatable approach to help reach a weekly cadence of recruit->test->report->repeat.
Key responsibilities
1. Plan research programs and activities
Define objectives of research and delivery standards.
Evaulate which research is important and will create the biggest impact Coordinate research activities and align to product release roadmap
2. Design research programs and activities
Write high-quality discussion guides and research questions
Develop questions that align with Service Victoria's strategic intiatives
3. Conduct and lead interview sessions
Identify audience and write recruitment screeners
Undertake all administration for research sessions
Industrialise an interview style methodology that is consistent and repeatable
Clearly and accurately document user research sessions
4. Prepare research analysis and executive-level reports
Draw insights from data collected through qualitative & qualiatative methods based on industry best practice.
Create high quality reports based on research that meet the needs of internal and external stakeholders
Confidently present research to internal and external stakeholders to influence behaviours and programs/services
You're an experienced researcher used to working in a small team or on your own. You can confidently run a variety of research activities end-to-end and be a thought leader in the domain of research. You're a holistic thinker who can find patterns in research and present them to a variety of audiences.
You use your research to influence colleagues, so they get a richer understanding of what's meaningful to customers.
You understand current trends and what drives them. You use this data to help organisations achieve desired business outcomes.
What we are looking for (Key selection criteria)
You share and evangelise research findings in a clear and compelling way to diverse audiences including executives
You generate insights that shape how product teams think about medium and long-term product strategy
You're a team player. You're a natural collaborator and enjoy bringing teams along with you in discovery and analysis
Personal qualities
Manages expectations by sharing information as early as possible and diplomatically handling differing opinions
Forges productive partnerships with people across business areas, functions and organisations and uses these to achieve outcomes and manage risks
Actively influences events and promotes ideas, using these influence and negotiation skills to change the status quo
Reflects on experience and is open to new and unconventional ways to improve practice
Translates creative ideas into practical solutions and options
A willingness to be hands on and an ability to work as a team
Inquisitive, curious, likes to understand 'why?'
Closing Date:

15 Oct 2021
Location:

VIC - Melbourne
Salary:

$102,637 - $124,183
Work Type:

Full Time
Category:

ICT
Service Delivery