VR bushfire to boost readiness

Print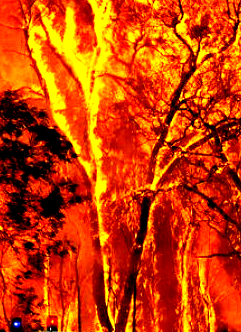 Victorian fire authorities are using virtual reality to encourage disaster preparedness.
A new virtual reality program gives a new look at the danger of bushfires.
The Victorian Government is taking program across the state.
"A good decision is an early decision," says Emergency Management Commissioner Craig Lapsley.
"An informed decision is a good decision."
The virtual reality program starts with a fire approaching the user's property, and gives them the option to evacuate, stay and defend, or seek shelter.
Participants are then thrust into virtual world of rapidly advancing flames, embers, plumes of smoke and the distinctive roar of a bushfire.
The program is confronting, and so only those aged 17 years or older are recommended to take part.
"We don't want people to experience a fire in reality," Commissioner Lapsley said.
"What we want them to do is to learn from the experience of fire, so the virtual reality option is a fantastic way of doing that."
Commissioner Lapsley says bushfires are incredibly stressful and fluid, so many people struggle to implement their fire plans when the time comes.
"Sometimes we'll see people with the best of plans, but the day itself will challenge them. The fire itself will challenge them," Commissioner Lapsley said.
"Through this type of technology, they'll be able to see the scenario of what they might be faced against and will make a better decision."