Vic. releases fire deal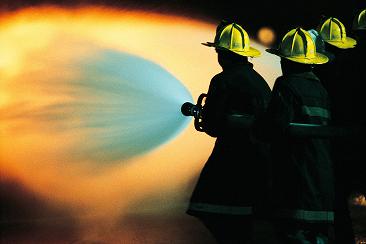 The Victorian Government has come up with a new workplace deal for the Metropolitan Fire Brigade.
The enterprise bargaining agreement with the United Firefighters Union (UFU) contains clauses that allow for a combined total of 196 days leave for some staff, including sick, personal and recreation leave.
The 322-page deal contains several new allowances, including for having a second language and for operating a drone.
Peter Marshall from the United Firefighters Union says the entitlements are no different to any other workplace.
"[Critics are using] clever accounting designed to demonise firefighters," he said.
"Well it's certainly not that much leave.
"So you take bereavement leave, which not everyone does, and if you take carers leave, and if you take adoption leave and then you put annual leave.
"If you put all those things together it's no different to anyone else in any industry."
The workplace deal also includes a 19 per cent pay rise over the life of the agreement and expires in July 2019.
The deal allows union consultation on operational matters ton continue.
Critics of these measures describe this power as a veto.
The fire services have been criticised lately, with the state's Human Rights and Equal Opportunity Commission having prepared a report into sexism, bullying and harassment within the CFA and MFB, which the union is seeking to supress in the Supreme Court.
"Rather than responding to notes taken allegedly at some meeting, we'll wait for the final report to be tabled and then we will act on it," Premier Daniel Andrews told reporters this week.
"In terms of cultural issues within the CFA and MFB, we've been very clear about the need for cultural change to be made, that's why we've sent, as a Government, we've sent a reference off to the Human Rights and Equal Opportunity Commission."