Tasmania's water systems reviewed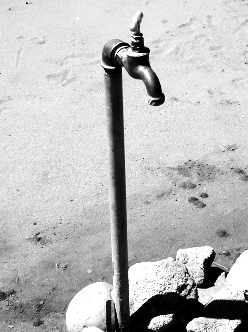 Tasmania's Auditor-General has released an assessment of the state's water and sewerage management.
The public sector watchdog says management entities have not taken advantage of its improved capacity to service debt by drawing on additional borrowings for infrastructure investment.
It is in line with Treasurer Peter Gutwein's arguments for the State Government taking over TasWater.
Auditor-General Rod Whitehead looked at whether the intended outcomes of Tasmania's water and sewerage industry reforms in 2009 and 2013 had been achieved.
In 2009, management of water and sewerage assets in the state was passed from local councils to three regional corporations — Southern Water, Cradle Mountain Water and Ben Lomond Water — and then to the council-owned TasWater in 2013.
Mr Whitehead said the audit was aimed at determining whether the changes had resulted in Tasmania improving the quality of its drinking water and sewerage system without harming the environment.
"With the exception of improved environmental outcomes in wastewater treatment, the intended outcomes have either been fully or partially achieved," he said.
However, 15 locations across the state are still on boil water alerts, including a do not consume alert in Rossarden, although TasWater says this will be addressed by next year.
In regard to the state's sewerage network, just one of TasWater's 78 level-two wastewater treatment plants is compliant.
The State Government is continuing to struggle with TasWater and councils over plans to take over the utility.
The Government says taking control will let it speed up planned investment, with a Legislative Council committee currently examining the issue.
Mr Whitehead explicitly stated that his report did not attempt to address the question of who would run TasWater the best.