Studies question CSG data

Print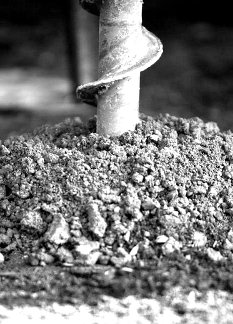 A Queensland farmer has commissioned their own hydrogeological study that throws official water figures into doubt.
The Water Act 2000 requires gas companies to conduct baseline assessments on water bores in potentially affected areas. The assessments are used to quantify make-good obligations if groundwater is later impacted.
"We were shocked at how much of the reports were wrong — it is really concerning," the landholder has told the ABC, speaking on condition of anonymity.
The landholder commissioned a hydrogeologist re-examine bores and cross-check data produced by a gas company.
In one case, it appeared that the company has assessed an old, disused bore, not the bore that was actually in use, located 425 metres away. A second bore on the property was also wrongly attributed to an old bore.
For a third bore, the gas company created a new record on the state database, which carried the wrong information, according to the independent report.
Queensland's Department of Environment and Science (DES) told reporters that it is "in contact with all relevant stakeholders and is actively investigating the matter", but admonished the man for engaging "a third-party hydrogeologist to undertake a baseline assessment and [attempting to] charge the cost to the tenure holder".
Last month, a Queensland Audit Office report criticised state CSG regulators, noting failures in data gathering, oversight and transparency in particular.
"[They] do not coordinate their planning and regulatory activities and have disparate systems and data practices," it said.
"These limitations make it difficult to assess the overall effectiveness of the regulatory framework specific to coal-seam gas activities."
Many landholders are similarly concerned.