Split over WA firefighter reform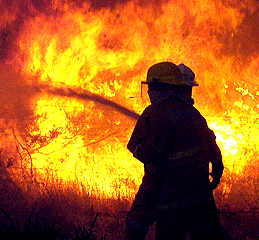 The WA Government is weighing up the costs of overhauling its emergency management system.
A new report has recommended the state create a Rural Fire Service, which could cost anywhere between $4.2 million and $560 million each year.
The huge difference in cost is based on whether an RFS would be made up of professional or volunteer firefighters.
The draft report found an RFS made up of existing volunteer firefighters under a new agency, would cost just a few million dollars each year, with a full professionalised service coming at much greater expense.
The Association of Volunteer Bush Fire Brigades (AVBFB) says the delay in making a decision is now costing money too, and that the separation and independence of bushfire services needs to be made clear.
WA's previous Liberal government had pledged to introduce an RFS, but the new Labor regime has slowed the process and raised concerns about the cost and additional bureaucracy.
Regional Development Minister Alannah MacTiernan says money is a major factor.
"We are coming up to a $42 billion debt and we have to be very conscious about the cost of new initiatives," Ms MacTiernan said this week.
The United Firefighters Union does not believe a minimal RFS would cost just $4.2 million each year.