Sites seen ahead of asset attack

Print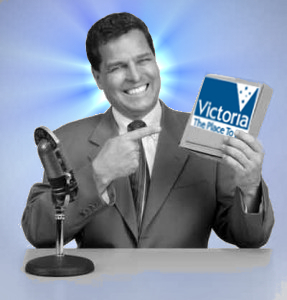 The Victorian Department of Treasury and Finance has identified dozens of assets that could be sold, and promises the money will be re-invested.
The Victorian Government says there are about 35 sites that could be sold this financial year.
The same government was able to raise more than $200 million from asset sales last financial year, and is understood to be looking to top that figure.
But the moves may not be a simple trade for new infrastructure, as the state's Opposition says the LNP Government is looking to score political points.
The 35 earmarked sites include former schools, police and SES stations, and one section of a psychiatric hospital in Bendigo.
Victorian Treasurer Michael O'Brien says all the schools were sites closed by the previous Labor government.
He also said that other departments in the state government would be offered first option to buy, as will local councils and the Federal Government.
After that, currently state-owned land would be offered to the private sector.
"Government buys land all the time, and we sell land all the time," O'Brien said.
"All that funding goes back into new capital investment, it funds our new schools, it funds new police stations in growth areas," he said.
"If any local council wants to buy a disused school site, it has the right to do that before it goes to anyone else."
Victorian Labor spokesperson Tim Pallas says the Government is just trying to build a "war-chest" in an election year.
He is urging the state to delay any sales until communities near the sites have been consulted.
"What we are seeing from this Government is a fire sale," Mr Pallas told the ABC.
"A Government obsessed with selling off assets in a ridiculous hurry that compromises both the public's right to get involved in this process and ultimately their right to be consulted substantively about the uses for these assets."