SA prison guards strike

Print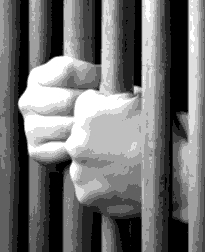 South Australian prison guards are on strike over privatisation plans.
All eight publicly run prisons across SA were locked down this week as guards walked off the job.
The industrial action saw some court cases adjourned or held without the defendant present.
It comes after the State Government announced plans to privatise the Adelaide Remand Centre.
Public Service Association secretary Nev Kitchin told a rally at Parliament house on Monday that prison jobs are already difficult enough.
"You are subject to all sorts of threats … Well guess what? The greatest threat to you now is from your own Government on the outside," he said.
"What a shame that this has happened.
"This will be a war of attrition, make no mistake."
Before the strike, SA Treasurer Rob Lucas sought court intervention to ensure public safety was maintained during lockdowns.
The South Australian Employment Tribunal ordered minimum levels of staffing had to be maintained during the lockdown.
"Ultimately, you don't want to have a situation where there might be in the worst possible set of circumstances rioting and escapes or anything like that, clearly prisons are dangerous environments," Mr Lucas said.
Public Service Association spokesperson Austin White said the Government misused the tribunal.
"We're unhappy that the Government appears to be using the tribunal to pursue its political agenda but we are content to proceed with our lockdown and our protest," Mr White said.
The Government said the protests would not impact on its decision to sell the prison.