SA gets new health boss

Print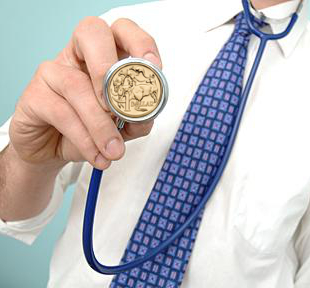 The SA Government has announced Christopher McGowan will take over the lead role at SA Health.
Premier Steven Marshall said Dr McGowan - chief executive of health provider Silver Chain - had years of experience across the public and private health sectors.
"I'm delighted to welcome Dr McGowan to the important role of chief executive of SA Health, the largest Department in the State Government," Mr Marshall said.
He is taking over the role from outgoing chief executive Vickie Kaminski, who was sacked alongside four other senior public sector executives immediately after its recent election.
"Ms Kaminski has been a model of professionalism while tackling the demanding task of administering South Australia's health system," Mr Marshall said.
"Ms Kaminski's decision to provide a transition period with Dr McGowan is a measure of her commitment to serving the people of South Australia."
Ms Kaminski says she will remain at SA Health as an executive adviser until the end of June.
"I have met some wonderful people here and made some lifelong friends," she said in an email to staff.
"While we will be heading back to Canada to live, we will certainly be back in Adelaide for visits, and brief reprieves from the Canadian cold weather.
"It has been a pleasure to work with all of the talented staff in SA Health."
Dr McGowan will be responsible for the department's $5.9 billion annual budget, and a number of issues including the trouble-plagued Royal Adelaide Hospital.
Ms Kaminskihad been paid a salary of over $551,000 a year, considerably higher than the Premier's wage of approximately $375,000.
It is unclear whether Dr McGowan will receive the same salary as his predecessor.