SA could raise goals

Print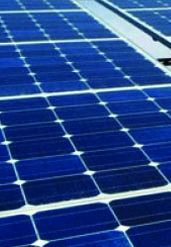 South Australia's Liberal government is pushing for a quicker energy transition and increased emissions reductions.
State Premier Steven Marshall has told the Adelaide Advertiser that SA should reach around 75 per cent renewable energy by 2025-26, but he wants the state should be a net zero carbon emitter by 2050.
Wind and solar already account for around 55 per cent of SA's electricity demand, but experts say that the construction of a new transmission link with NSW will make exports easier, reduce prices and increase energy security.
Mr Marshall said there are big opportunities in renewable hydrogen power, home solar and storage, more grid-scale batteries and new wind and solar farms.
"With the changing technology, it creates enormous opportunity for us to improve our grid stability, lower prices and cut our emissions at the same time," he said.
The Premier also mentioned planting more trees to cool "hotter and drier" suburbs.
"Another thing is cooling our suburbs. It is hotter and drier, so this whole concept of green Adelaide, where we are planting more trees and cooling our suburbs will become a focus," he said.
"It's how you adapt when you have got a changing climate."