Regulator claims questioned

Print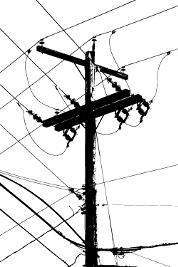 Victoria's energy safety regulator lacks independence, according to a former senior executive.
Andrew Last is an engineer who worked at Energy Safe Victoria (ESV), monitoring the state's energy network companies from 2014 to 2016.
He says the regulator is failing to do its job.
"I think that whilst they might think they are independent, the underlying culture of the place is not independent," he told the ABC.
He said the ESV is highly concerned with protecting the companies it is meant to regulate.
"You'd be second guessing all the time on; 'What does this decision mean for that company?'"
Reports say several former ESV staffers, who do not wish to be named publicly, believe that recent reforms have not enabled the regulator to adequately police networks.
ESV say it has more than tripled the oversight of network companies since 2009, after the devastating Black Saturday bushfires, many of which were sparked by powerlines.
ESV claimed the number of fires caused by electricity assets has been reduced by 40 per cent since 2012.
However, ESV's annual reports say 585 fires were sparked by powerline faults in the 2018-19 financial year, 606 fires in 2011-12, and 777 fires in 2012-13. This suggests a reduction of closer to 25 per cent.
Mr Last says things may not have improved at all.
"The risk of a fire start through electricity is just as high as it has been in the past," he said.
The Victorian Government says it is improving ESV by appointing a three-person board to run it.
The new appointments will begin work this month.
"These reforms underway will ensure we have a modern, fit-for-purpose independent regulator to monitor the energy sector, hold those who do the wrong thing to account, and … keep Victorians safe," Victorian Minister for Energy, Environment, and Climate Change Lily D'Ambrosio said in a statement.