Rail upgrades trailing

Print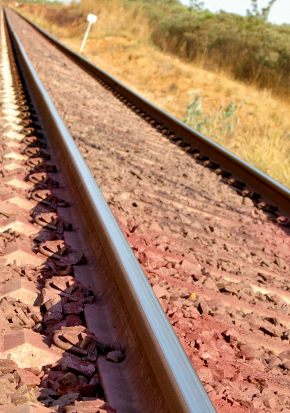 Allegations have been raised about the misuse of public funds in a $440 million rail project.
A Murray Basin rail upgrade announced three years ago was supposed to bring over 1,000 kilometres of western Victoria's 100-year-old freight network into the 21st century by installing standardised tracks.
Four rail corridors were to be converted from broad gauge (1,600 millimetres) track to standard gauge (1,435 millimetres), making it easier to shift exports off the struggling regional road network.
Three years after work started, the money has run out, leaving half the project stuck on broad gauge.
What is left has been described as a "mishmash of tracks" that is "worse than if the project had ever started", according to Victorian Farmers Federation councillor, Christine Plant.
Freight operator Pacific National says it is only able to run a quarter of the trains predicted, telling the Victorian Government that the troubled network is "incapable of transporting grain in the volumes required".
A project insider has allegedly lodged a statement with the Independent Broad-based Anti-Corruption Commission (IBAC) detailing claims of how the project went so wrong.
It accuses the consortium behind the project of overcharging the Government, and alleges "poor-quality construction, poor design and costly project management".
Victoria's Auditor General is due to release a report into the project on Wednesday.