Power firms plug smart meters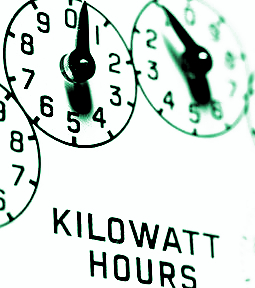 Authorities have reported on the broad uptake of smart electricity meters in Victoria.
Victorian power provider United Energy says 98 per cent of its residential and small business customers now have smart meters, which can monitor and control energy use so that households and businesses can use less energy with minimal impact on their activities.
Smart meters are digital devices that connect customers to the power network provider via a radio signal, and can also communicate between each other in a "mesh" radio network system.
Smart meters also allow utilities to keep voltage consistent when solar PV is in heavy use, by finely managing loads and voltage during the shifts between sunlight and clouds.
They let power companies track usage in real-time, so they can see where transformers are under severe loads, and replace them before they blow. United Energy networks engineer Andrew Steer says the smart meter system is so efficient that workers are often sent to fix a problem before users are even aware of it.
"The last gasp is when the power actually goes off. We now capture 70 per cent of last-gasp events in the control room without the consumer telling us about it," Mr Steer told Fairfax.
While some have criticised the devices as being too invasive, their ability to either limit a users' capacity limiting or otherwise respond to high demand will make them extremely useful in the future.
"In our capacity-limiting trials, it was amazing how quickly people learnt to close down appliances to stay under their limit," Mr Steer says.
"Demand-response was also quite positive: consumers actually like to know about their usage."
He said that a lack of information was the first challenge for smart meter proponents.
"If you have a focus group of 20 people, two are really keen to learn about power usage and become more efficient, and another two think it's a terrible thing that someone controls what they use in their own home. The other 16 have not really thought about it."
Mr Steer said this was unfortunate, as most peak demand problems are created by about 10 per cent of network users, and so they would only have to manage a small proportion of users to improve the entire network.
Victorian network operator CitiPower-Powercor has smart meters on 99.2 per cent of its 1.2 million customers.
"In 2013, we identified 35,000 defects that could have caused fires. You can't do that on the old meters," Luke Skinner, head of network technologies, told reporters.
He says there are even more safety benefits when smart meters are linked with emergency services.
"When the system went down in South Australia, a circuit breaker was pulled which affected a whole area. During an event in our network, we can isolate what is shut down, so we can keep hospitals, traffic lights and boom gates operating. We're at the leading edge of global technology in that regard," Mr Skinner said.