Poor credit prompts powerful talks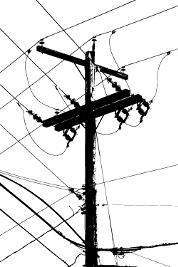 Queensland Treasurer Curtis Pitt has ruled out a "fire sale of revenue-generating assets", while West Australia's electricity network might be privatised.
Western Australia has been seeking to improve its outlook after its credit rating was downgraded this year, while ratings agency Standard & Poor's has warned Queensland that its tax-supported debt is now the highest in the nation.
Queensland and Western Australia have both been hit hard by the downturn in global commodity prices, leading WA Premier Colin Barnett to consider taking the sale of the state-owned Western Power to the next elect­ion.
But Mr Pitt says Queensland does not have the same "economic woes" and will not have to privatise power assets.
"More than 60,000 jobs have been created in Queensland over the last 12 months and unemployment is at a two-year low," he told News Corp reporters.
"I can absolutely, unequivoc­ally rule out a fire sale of revenue-generati­ng assets in Queensland. The people of Queensland told us at the last election that they want to retain their assets, not to sell them off."
The $37bn 'Strong Choices'­ privatisation plan was seen as a key factor in the downfall of the former Newman government.
The plan would have seen state-owned transmitter Powerlink and distributers Ergon and Energex sold on a long-term lease.
But the Palaszczuk government appears to be keeping its plan merge Ergon and Energex – a move that Mr Pitt says will bring an extra $680 million in savings by 2020.
The Liberal National Party abandoned the Strong Choices plan after its election defeat, but Opposition Leader Lawrence Springborg says he is willing to have a privatisation "discussion" with Queenslanders if there was a demand.
Griffith University economist Tony Makin has warned Queensland may need stronger measures to balance its budget, with mounting deficits and debt set to "increase­ the likelihood of another creditworth­i­ness downgrade".
"That would be a big concern and could lead to a vicious cycle of higher deficits and debt, as world interest rates rise,'' Professor Makin told reporters.
"The state government should be seriously considering a new mix of strong fiscal measures that must include spending cuts to grants and industry assistance. Privatisation of electricity may be off the table, but there would have to be other privatisation options, includin­g of its property holdings."