Police minister leaves seat open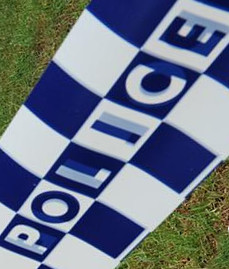 New South Wales Police Minister Troy Grant is leaving politics for now.
Mr Grant says he will skip the next election and will not commit to working in state politics until 2023 - the following state election.
"Running for Parliament in 2019 is not the right decision for my family or me," he said.
"To serve your community as a regional local member you need to make enormous sacrifices and put your heart and soul into the role, and I can no longer give this role my all after the next election."
Premier Gladys Berejiklian and Deputy Premier John Barilaro thanked Mr Grant.
"As a former highly decorated police officer himself, Troy served in his ministerial roles with the sort of experience and insight the people of NSW expect and deserve," Mr Barilaro said.
Mr Grant has held a string of portfolios since entering State Parliament in 2011, including hospitality, gaming and racing, tourism, trade and investment, regional infrastructure, arts, justice and police.
He ended up in the deputy premier role in 2014 after then-Nationals leader and deputy premier Andrew Stoner stood down, holding the role for more than two years before standing down in November 2016 following a poor showing by the Nationals at the Orange state by-election.
Mr Grant, who describes himself as the "son of a country copper", said he was proud of his contribution.
"Not to only ensure the Dubbo electorate gets its fair share, but that all of country NSW prospers," he said.
Mr Grant's resignation opens up the inland seat of Dubbo to a potential new Nationals member.
The seats of Orange and Barwon are also open, meaning three new Nationals candidates will contest the 2019 state election in critical seats.
"I would like to thank the great people of the Dubbo electorate for the trust they have placed in me and I look forward to continuing to work with them right up until [next year's election]," he said.
"I also extend my appreciation to many current and former colleagues, party members and staff for their support and loyalty.
"Above all, I thank my wife Toni and our children Taylor and Hamish for their love. It is their support and sacrifice that has allowed me to proudly serve NSW."