PM tells NT to fire up gas

Print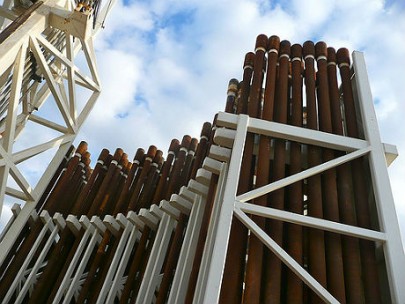 Malcolm Turnbull has told the NT Chief Minister to "pull the trigger" and remove the ban on fracking.
The Prime Minister has used a speech at an expo promoting Northern Australia in Canberra to tell NT Chief Minister Michael Gunner that; "There's a lot of gas in the North".
"Pull the trigger, Gunner. Pull the trigger," he said, with Mr Gunner in the audience.
"We need that gas down here ... there is not enough supply and we need more of that gas."
The NT Labor Government placed a 12-month moratorium on fracking in September 2016 while a fracking inquiry is ongoing.
The Territory has said it will make a decision on the ban based on scientific evidence provided to the inquiry.
Mr Turnbull said Mr Gunner should open up the vast and untapped gas fields in the NT.
"I hope he is moving sedately but purposely and irreversibly towards opening up that big shoal gas province in the Northern Territory," Mr Turnbull said.
He said lifting the ban would the while country.
"There is a lot of good news associated with shale gas and having more of that available in the Territory and across Australia will be enormously important," he said.
"While obviously a lot of that will come south and to the east coast and southern markets, there is the opportunity to do a lot with it in the Northern Territory as well.
"Affordable gas has been a driver of jobs. It has been a driver of manufacturing. It actually is a driver of lower emissions too."
The Prime Minister has criticised the Northern Territory's energy policy in recent weeks.
At a Country Liberals conference in Darwin last Saturday, Mr Turnbull said the Northern Territory was at risk of squandering its "immense" resource opportunities.
"My message to Michael Gunner is: pull the trigger, get on with it," Mr Turnbull said in that speech.
"The jobs, the investment, the opportunities that come with opening up 180 years of gas that you're sitting on is endless."