Ministers respond to MDBP slam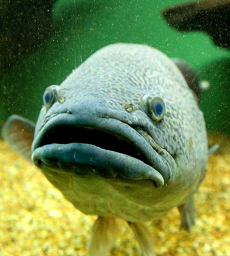 State Water Ministers have responded to a harsh critique of the Murray-Darling Basin Plan.
An expert group recently claimed there have been no advances in basin-wide health since the introduction of the plan.
The Victorian and South Australian governments and the Murray-Darling Basin Authority have refuted the claims, and urged caution in expecting major improvements across the basin in just five years.
Victorian Water Minister Lisa Neville says there have been improvements.
"From our monitoring there has certainly been improvements in terms of environmental outcomes and that will improve as we get closer to the 2750Gl under the plan," Ms Neville said.
She responded to questions about the Wentworth Group's wish for "full delivery" of 3200Gl of environmental water.
"This is a 2750Gl plan plus, if you can deliver in a neutral or better socio-economic way, you can deliver an uplift of 450Gl on top of that," she said.
"It was never a 3200 plan. It was 2750, plus the 450 based on neutral socio-economic outcomes.
"At the moment the ministers group have all agreed for further work to understand the impact of 450Gl (more) water.
"That work is being undertaken by Ernst and Young."
Murray-Darling Basin Authority chief Phil Glyde said he understood the Wentworth Group's concerns, but said the progress that has been made should not be ignored.
"You don't turn around 100 years of overuse of the basin in five years," Mr Glyde told the ABC.
"Governments have made excellent progress over the last five years," he said.
"I can understand the Wentworth Group's frustration.
"They were at the time in 2012 campaigning for an even greater amount of water to be returned to the environment more quickly, but we've got to be able to do this in a way that doesn't break the socio-economic fabric of, you know, an iconic part of Australia's landscape.
"It's 14 per cent of the country, there's a million square kilometres and about half — quite a lot of our agricultural production, $20billion — comes out of it.
"We've got to make these changes slowly and carefully.
"But the point is, I think we're seeing some good early signs of success both on the economic side but also the environmental side as well."
South Australia Water Minister Ian Hunter backed Victoria's line, saying "the Commonwealth Government and all basin ministers - including Minister Neville - have commissioned consultants Ernst and Young to provide a 'how to deliver' plan for the 450Gl of water not a 'can we deliver' plan".
"We must all work together for the long-term health of the Darling and Murray rivers.
"Australia relies on the river system for critical human need and to grow the food our nation and the world consumes.
"It is entirely possible to deliver the water our rivers desperately need for their health and also have thriving regional communities; it need not be one or the other."