GST re-think launched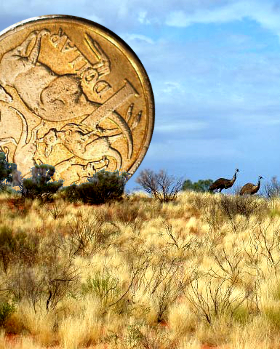 Federal Treasurer Scott Morrison has ordered an independent inquiry into the carve-up of GST revenue.
Mr Morrison has put forth terms of reference for an inquiry by the Productivity Commission into the distribution model.
The move in considered a response to frequent complaints from Western Australia, which receives by far the lowest share of GST revenue.
Mr Morrison said the inquiry would look for any disincentives created by the GST carve-up.
"Under Australia's current approach, the CGC recommends a GST distribution to the states that provides each state with the capacity to provide its citizens with a comparable level of government services," he said.
"In recent years, views have been put to the Government that the current approach to [horizontal fiscal equalisation] creates disincentives for reform, including reforms to enhance revenue-raising capacities or drive efficiencies in spending, arguing that any gains from reform are effectively redistributed to other states.
"In commissioning this inquiry, the Government seeks an examination of the issues underlying these claims."
Mr Morrison said federal-state financial relations must support economic growth.
"Ultimately, all Australians benefit when the states actively pursue reforms seeking to improve productivity, efficiency and economic growth within their own jurisdictions," he said.
The WA Chamber of Commerce and Industry has backed the inquiry.
"The GST carve-up gives WA an unfair deal and also removes the incentives for all states to grow their economies, so we hope the Productivity Commission will demonstrate this in an open inquiry," CCI chief economist Rick Newnham said.
"The Federal Treasurer can instruct the CGC to change the carve-up as long as it stays in regards to horizontal fiscal equalisation … so what we're calling for is a partial change to that method."
Queensland Premier Annastacia Palaszczuk does not want her state's share of GST revenue changed.
"I'm extremely worried … Western Australia would end up getting more of the GST pool, as opposed to Queensland. I'm not going to have that happen," she said.
"Once again, we see the Federal Government trying to pander to one state as opposed to everyone else."
South Australia's Treasurer Tom Koutsantonis said the Federal Government was concerned about its popularity in WA.
"The Commonwealth Government have been routed in Western Australia, [it] is the one state they are doing really really poorly in,' he said.
"In an attempt to even things up, they want to take GST away from South Australians and give it to Western Australians … they're using the Productivity Commission to try to improve their stocks in WA."
Tasmania's State Growth Minister Matthew Groom said his state needed its fair share.
"There have been a number of occasions in the past where some of the other states in particular have sought to take some of Tasmania's share of GST," he said.
"Tasmania is entitled to get its fair share just as all the other states are … we believe the current distribution is consistent with that."
NSW Premier Gladys Berejiklian said agreed that the current arrangement is unfair, and also called for brooder reforms.
"A fairer GST model would be based on per head of population, and certainly NSW is doing really well," she said.
"We are happy to support the smaller states — I don't take that away from the smaller states — but not at the rate we are now. It's just getting beyond the point of fair."

Public consultation will be undertaken as part of the inquiry, which is due to report to Government by 31 January 2018. The Terms of Reference will be available on the Commission's website.