Gore ignores Adani

Print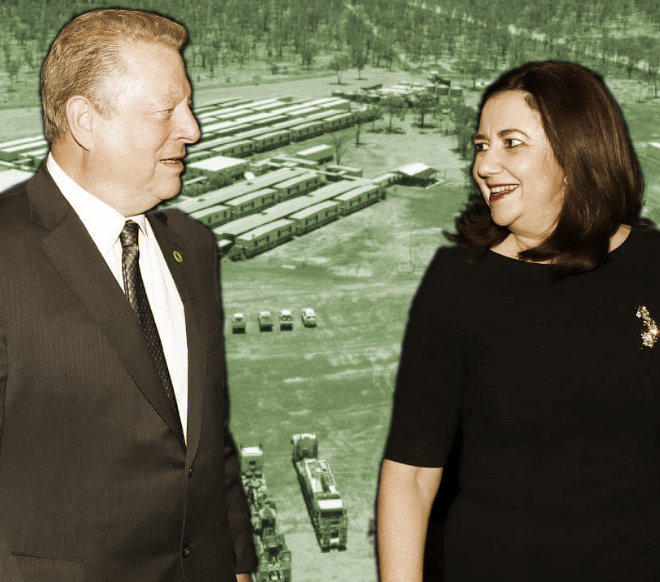 Al Gore has visited Queensland to talk about climate change, but managed not to mention the Adani coal mine.
Mr Gore - a former US vice president and renowned climate change campaigner – flew to Brisbane at taxpayers' expense (totalling $320,000) to lunch with Queensland Premier Annastacia Palaszczuk today.
He made a speech in the capital of coal country that urged the state to move away from fossil fuel projects, but made no specific references.
Mr Gore said the state is in the midst of a "sustainable revolution" involving solar and wind technology.
"The nation has to make a decision," he said.
"We educate the engineers that you need, we build the infrastructure that's necessary, or you avoid the opportunity cost of still going after dinosaur projects of the past. That's all I'm going to say."
Ms Palaszczuk equally deftly avoided referring to Adani and thermal coal production.
"In Queensland we are — and will continue to be — a state where minerals that sustain human existence are dug from the ground," she said.
"As long as the world needs steel, we will need iron ore and metallurgical coal to make it."
Hundreds gathered at King George Square in Brisbane's CBD to rally against the proposed Adani mine.