Giles slammed in inquiry report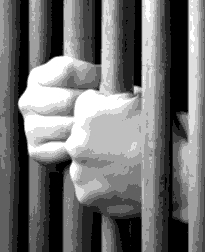 NT chief minister Adam Giles has been slammed for his lack of cooperation in an inquiry he launched.
The inquiry was sparked by the airing of footage from 2014 in which young boys were shown being spit-hooded and tear gassed at the Don Dale juvenile centre.
Commissioners Margaret White and Mick Gooda condemned Mr Giles, who established the $54 million child detention royal commission alongside prime minister Malcolm Turnbull last year.
"He completely abrogated his responsibilities as chief minister, and had the gall to sit there and say he was coming in to give evidence to make things better for Aboriginal kids in the NT," Mr Gooda told the ABC.
Ms White said there was a high level of stupidity among those in power, who ignored lessons from failures in the past and "seem disinterested in evidence-based solutions".
Mr Giles slammed the comments as "leftwing hyperbole".
The described the final report's recommendation to shift focus from detention to rehabilitation as "wishy-washy", and warned that it could allow young criminals to terrorise communities.
"That was the most pathetic, bureaucratic process I have ever seen. I can already foresee that the royal commission will not improve lives," he told News Corp.
"You ran a second-rate bullshit process."
Mr Giles said he had to respond to dozens of questions with "I don't recall" because he was denied access to the calendars, emails and diaries he used while in office from 2013 to 2016.
He also criticised the probe as "disgraceful and unprofessional" for targeting individuals within the juvenile justice system.